The International Monetary Fund, IMF has responded to media reports suggesting that they have declassified Ghana to a low-income country.
IMF's Resident Representative to Ghana, Dr. Albert Touna-Mama in a tweet said the media report is "fake news".
He has further explained that "the story is misleading and untrue."
It was explained that the generally accepted classification of countries by income level is done by the World Bank.
The World Bank assigns the world's economies to four income groups — low, lower-middle, upper-middle, and high-income countries.
The classifications are updated each year on July 1 and are based on GNI per capita in current USD (using the Atlas method exchange rates) of the previous year (i.e. 2019 in this case).
The latest updated was completed on July 1, 2020 with Ghana still classified as LOWER-MIDDLE INCOME ECONOMIES ($1,036 TO $4,045).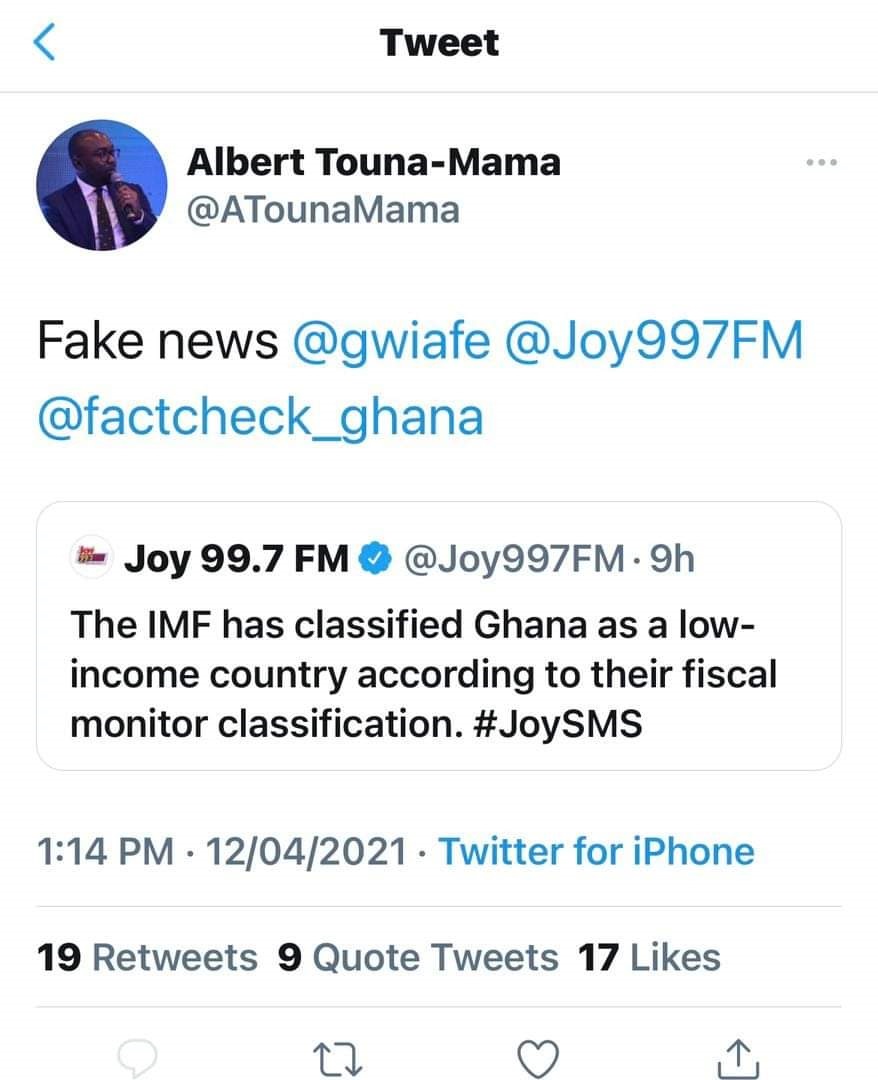 Ghana has been classified as lower-middle income since July 2011 and remains as such, the IMF explained.
For analytical purposes, the IMF Fiscal Monitor breaks down countries into three groupings:
1) Advanced Economies;
2) Emerging Market and Middle-Income Economies; and
3) Low-Income Developing Countries.
This analytics classification is not new and it does not have an incidence on the countries' access to IMF or World Bank facilities, it added.