The Securities and Exchange Commission, SEC, has granted the request of HFC Capital Partners Limited and other five fund management companies to end operations on the capital market.
SEC in a press statement said the notice is in pursuant to Section 3(b) (f) (m) and 208 (c) of the securities industry Act, 2016 (Act 929).
According to the commission, it has after a thorough assessment of the circumstances, approved their requests.
"The companies are therefore not mandated to carry out fund management activities."
The commission further assures the general public, all investors and market operators that it is committed to ensuring rigorous enforcement of all the rules for operators in the capital market in order to promote the growth and development of the capital market.
Read also: Court grants EOCO's application to freeze assets of Menzgold, Zylofon and related companies
Statement below: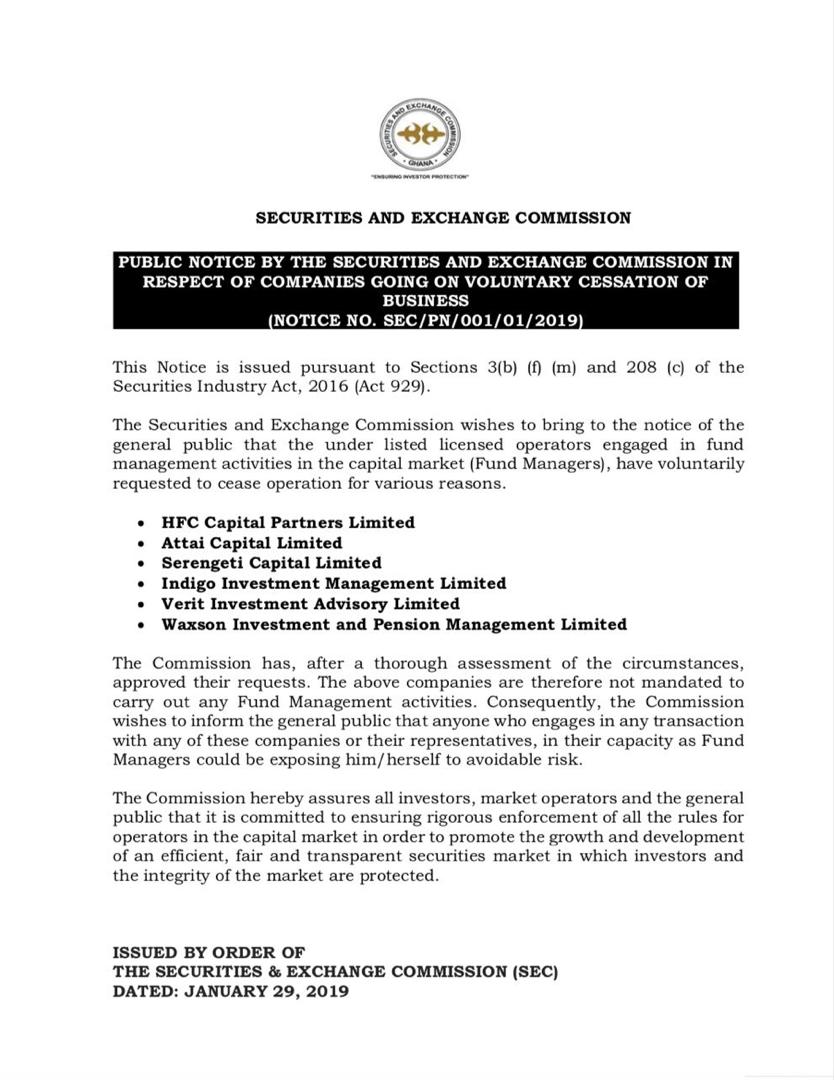 www.primenewsghana.com/Business