The Musicians Union of Ghana (MUSIGA) has honoured investigative journalist Anas Aremeyaw Anas, as the MUSIGA Anti-Corruption Star.
The ace journalist was awarded a citation and a plaque for his persistent war against corruption in high and low places in Ghana and beyond. The award was presented to him on Friday, December 27, 2019.
This was done by the Acting President of MUSIGA, Bessa Simons and some leaders of the group as part of the Union's Anti-Corruption campaign entitled, "The Role of Music in the Implementation of the National Anti-Corruption Plan (NACAP). It was supported by STAR-Ghana Foundation.
READ ALSO: Photos: 32 African journalists join Anas to visit Ahmed Suale's grave site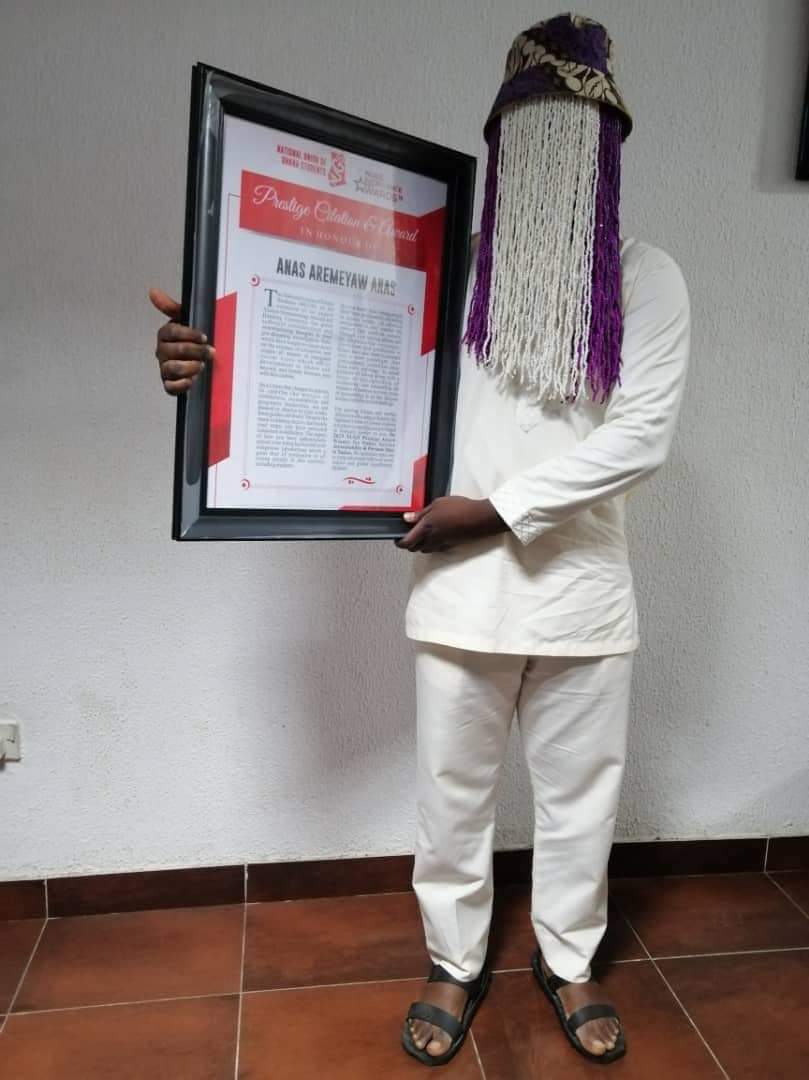 The award also recognised the analytical attention to detail and the constant striving to ensure that politicians and all duty bearers deliver on their mandate while eschewing corruption in the national discourse which is epitomized by the term "Anas Principle" used to describe the style of Anas and his Tiger Eye PI team of investigative journalists.
After receiving the award, Anas said it was a mark of recognition from his own effort underscored by the awards presentation by legends of the music industry whom he has read about and listened to while growing up.
Present at the event was Daddy Bosco and the Vice President of MUSIGA.