All deaths bring pain to the loved ones of the deceased but some bring more pain than others. Such is the case of the death of a Ghanaian soldier who reportedly died on Friday, September 7.
Lieutenant Felix Tei Sormenah had been on admission at the hospital but while loved ones prayed for his recovery death rather came calling.
But the painful aspect is that Sormenah reportedly knocked down by a car on September 4. Though the impact was so hard the car's driving mirror yanked off, the driver failed to stop.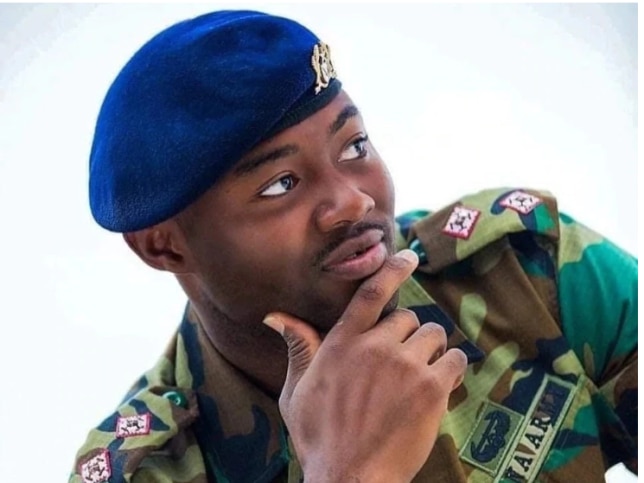 Of more pain is the fact that the handsome-looking Sormenah was set to get married to his fiance, Maame Efua Addison, on October 6.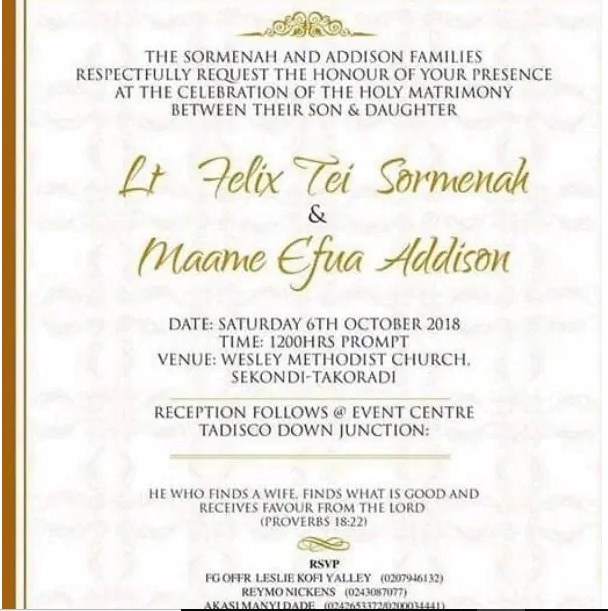 According to award-winning journalist Mabel Aku Banaseh who shared the news on her Facebook page, the late soldier was a fine brain with a promising future and it is hurting that he is no more.

In a lengthy post on Facebook, Mabel wrote:

"I took particular notice of him because he was busy moving up and down to ensure all things go well at my young sister's wedding reception on April 28, 2018 Lt.

Felix Tei Sormenah, a friend of my sister's husband, was a reflection of what true friendship was on that day It was all joy when he turned up with his fiance at my residence the following day after church service for lunch Lt.

Sormenah was billed to marry on October 6, 2018, but something tragic has happened to him He was knocked down by a vehicle.

We were all hoping for his speedy recovery after his surgery so we can witness his big day But alas, my sister called me and delivered the chilling news amidst inconsolable tears This fine young man died today before 12 noon. I feel pained. It hurts to lose such a fine brain with a promising future.

He left behind his sorrowful parents, a grief stricken fiancée, siblings, family members, friends and loved ones. Felix, your friends, loved ones and those of us who barely knew you are heartbroken.

God knows why this has happened. His ways are not our ways. I leave you in the hands of the Creator. May you find eternal rest in God's bosom.

CREDIT: yen.com.gh
Latest news from Prime News Ghana