CEO of Harbour City Records Gideon Narh says he has no hands and cannot be blamed for the dead career of highlife and Afrobeat music group, Gallaxy. 
Gideon in a spotlight interview with ZionFelix disclosed that even though the group Gallaxy is not as vibrant as before, they have released some songs which enjoyed airplay so he can't be blamed even though they didn't get the necessary attention.
Gideon Narh mentioned Gallaxy's 'Woti Ati' and 'My Prayer' as some examples of their songs he believes are doing very well.
The Afrobeats/Hiplife group, Gallaxy, under Harbour City Records released about 17 singles, close to 10 music videos, an award in 2016 and multiple awards nominations in Ghana and abroad.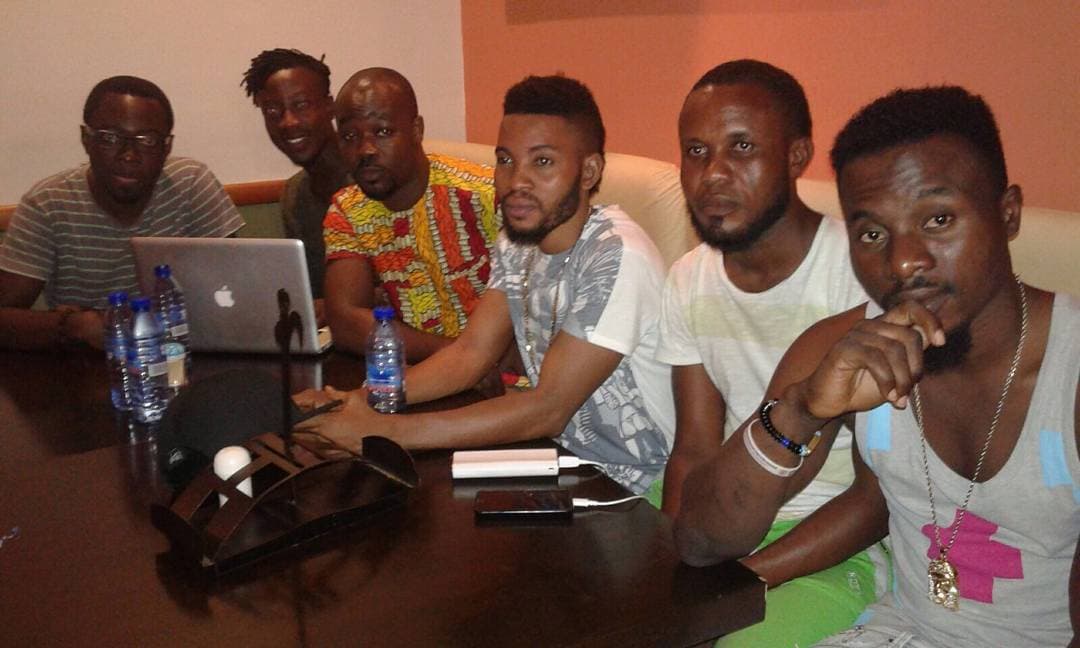 The group, however, said that they were no longer interested in working with Harbour City Records back in the year 2017 before their famous breakaway.
The group cited low patronage of their performance and the label's inability to afford a car and accommodation as the basis of their split.
Gideon Narh ended by disclosing in the short chit-chat that he heard the group is about to play a pool party show and he believes that is a good move for them, he, however, laughed about the kind of shows they get to play after the massive hype they got them.
Gideon is currently focusing on his new rap artist Real MC from the Central region of Ghana.
Real MC was a part of the 2017 Unsung Act nominee of the Vodafone Ghana Music Awards and has a banger titled 'Ola', which is enjoying a lot of media play.
Watch:
ZionFelix
Entertainment news on Prime News Ghana