Wife of Reverend Victor Kpakpo Addo (Azigizah), has revealed she was a matchmaker for her husband and another lady. 
Speaking on Drive Time, Wednesday, Mrs. Gertrude Edith Addo said she was just friends with the former award-winning DJ then and was happy to help him find a partner.
"I was a betweener. Sometimes I scouted for girls just to help him find someone," she told Lexis Bill host of the show.
Mrs. Addo said it took a disagreement between her and Azigiza for her to realize she was in love with the man.
"He came to visit me, we had a misunderstanding and he got upset. I wondered why he was upset and right after he drove off [and] I cried. That was the day I realized I was in love," she added.
She said, she once stood in front of a mirror to check if she had what her husband liked in a woman.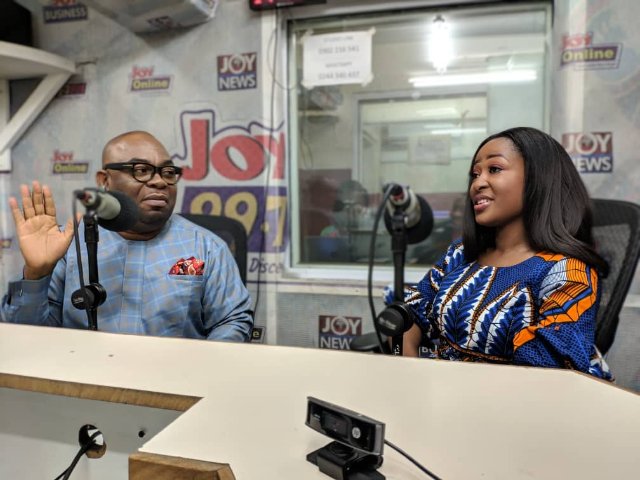 "There was something I love on a lady so wherever we were driving I used to say see this girl she dey form, see this girl has this or that. So when I found out she actually checked herself to see if she had what I wanted, I was ready to marry her,"Azigizah stated.
Also Read: PIC: Benedicta Gafah's Rashes Botors Exposed On Social Media
Mrs. Addo said she realized what moved her from being a 'betweener' to someone in love was Azigizah's big heart and sense of humor.
Watch full interview below.