HitzFM's DJ Bridash is out with another banger 'Ɛyɛ Odo' featuring eShun and Kofi Mole as he celebrates his birthday today June 6, 2019. 
After his first single 'Azontoli' in 2017 which had massive airplay across several media platforms, Dj Bridash has never failed his fans as he keeps surprising them with his style of music as he drops a classic Afropop single 'Ɛyɛ Odo' to celebrate his new age.
To make the day a memorable one, host of HitzFm's 'Daybreak Hitz', Andy Dosty premiered the song on his show.  
Dj Bridash's 'Ɛyɛ Odo' tells a beautiful love story, and it was produced by Ephraim.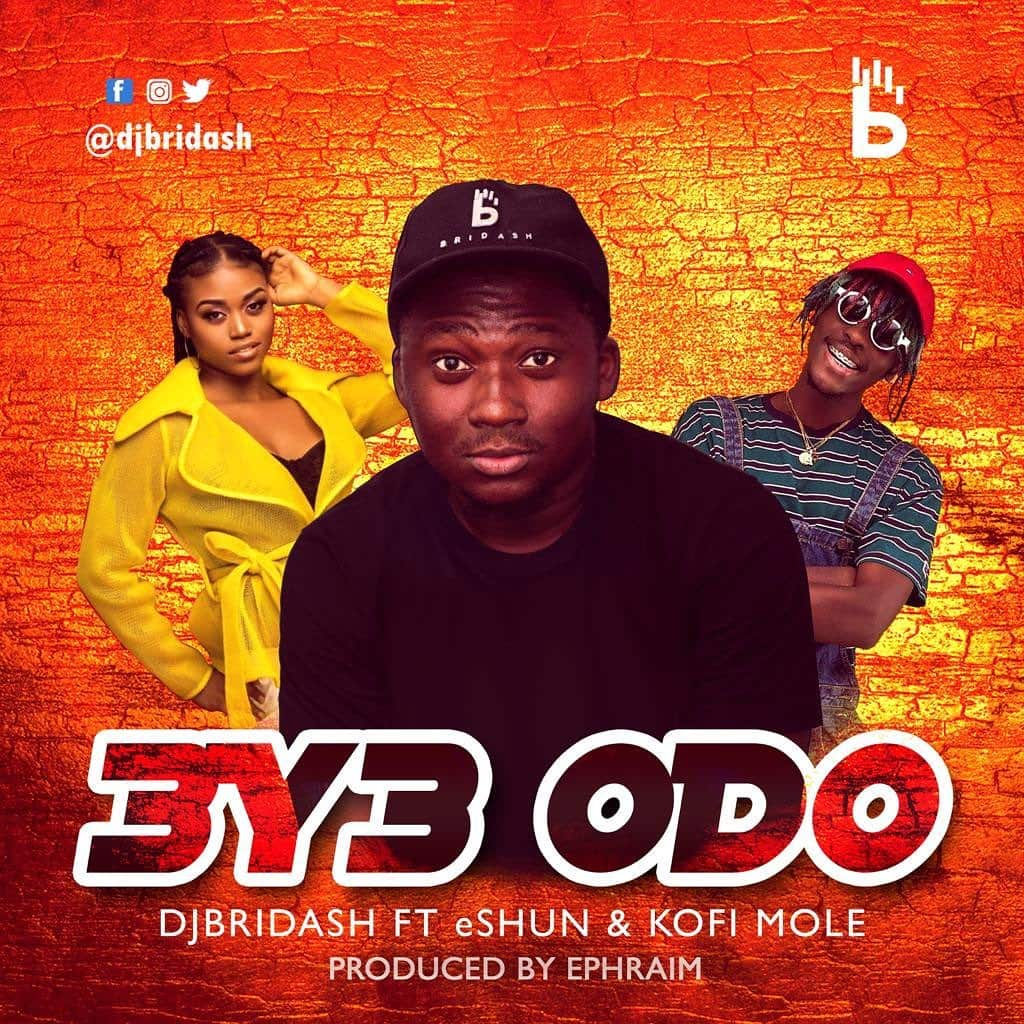 It's that kind of song you cannot listen just once. Especially when you want to approach a lady for the first time.
Listen to Dj Bridash's 'Ɛyɛ Odo' below: 
https://soundcloud.com/browngh-com/dj-bridash-eye-odo-ft-eshun-n-kofi-mole-prod-by-ephraimmusiq
READ ALSO:
HitzFM's DJ Bridash drops visuals for 'Strong Bond'