Nigerian Singer, Paul Okoye has shared a shocking private message he got from a young man asking him to give him $2 million to run his business. 
Wonders indeed will never end on social media as Paul Okoye is presently in shock after a follower on Instagram asked for $2  million to set up a business.
The music star and former member of the defunct group, PSquare shared his shocking experience via his Instagram page on Friday, November 25, 2019. In the message, the follower reveals that he wants to start up a business and would be needing that said amount of money to kick start it.
He shared the screenshot from the DM he received on his Instagram page and wrote :
"Ahh!! ahh!! 😳 just like that 🙄 ...lol abeg who get Jesus Instagram handle... I need to Dm him is like I need $20milloin 🙏," Paul Okoye responded. Lol...this must be one of the most hilarious things you'd come across on social media today. 
Read Also: P Square gives Sarkodie an "expensive" shoe ahead of his wedding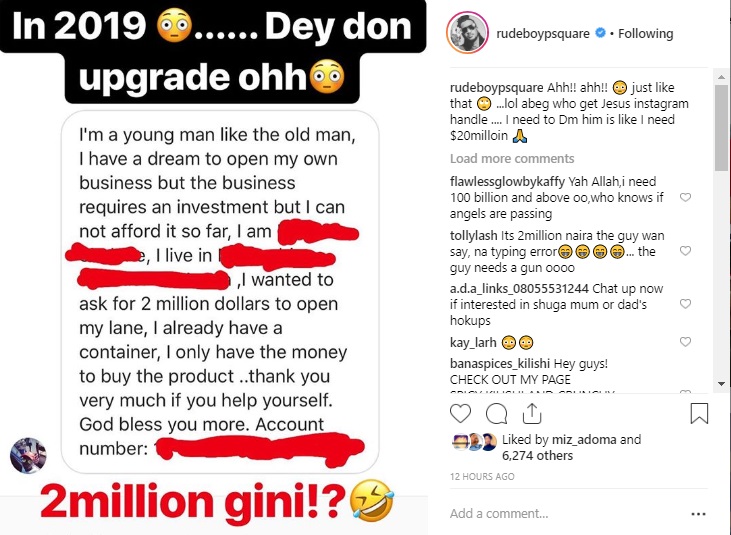 Read Also: Paul Okoye of PSquare loses in $300 gambling
Entertainment news on Prime News Ghana