Who would have thought a day like this would come where M.anifest and Sarkodie would publicly shake hands and laugh like there's no 'tension' between them. 
We are sure Sarkodie gets pissed off at times, which is quite normal, but no one ever pissed him off as a rapper when M.anifest released a track titled 'godMc' throwing all kinds of shots at Sarkodie, something that forced Sarkodie to also release 'Kanta' to reply him.
2 years down the line, they've met and it was all like they never dissed each other and it feels soo exciting starring at these pictures.
Sarkodie and Manifest met today at the Joy FM car park, as they both had interviews at the station today.
Manifest had just finished an interview on Hitz Fm, while Sarkodie was also waiting for an interview on JOY FM in his black Range Rover.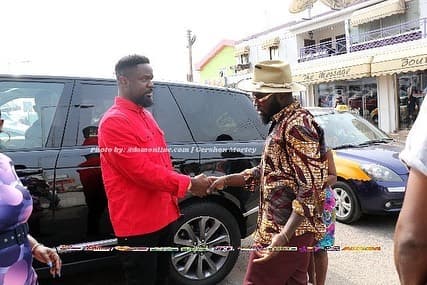 According to the report on Myjoyonline M.anifest was exiting the building, when Sarkodie stepped out of his black Range Rover to exchange pleasantries with his "arch-rival."
It is unclear what transpired during their conversation as they shook hands and embraced each other.
Manifest has a concert on Sunday and Sarkodie will have his on 25th December. There are rumours that Manifest will make an appearance at this year's Rapperholic concert and Sarkodie too would be at his concert on Sunday.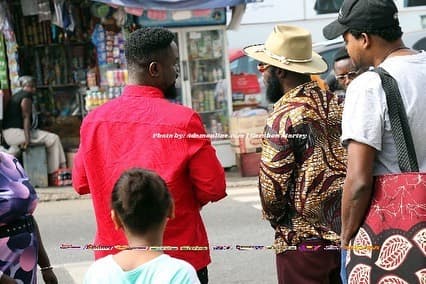 Photo credit: Gershon  
Entertainment news on Prime News Ghana