Ghanaian music icon who is currently in the USA to promote the Album was interviewed by huge American media channel, Voice Of America. 
Quietly, Samini scoring huge props with his latest album "Untamed" from billboard chats to winning Reggaeville Album Of The Year Award.
The interview airs today, Monday, February 4, 2019, at 9:00 am GMT and repeated at 2:00 pm GMT.
Samini who is hosted by David Vandy highlights Samini's 'almost-2-decade' music career, his Obimbra Foundation, Agriculture, Entrepreneurship, Saminifest 2018 and more importantly, his latest award-winning billboard album "Untamed".
Read Also: Samini's #Untamed wins Reggaeville album of the year award
"Untamed", Samini's 7th studio album hit the World Billboard "Top 10 Reggae Charts" placing 8th position on January 1, 2019, barely 2 weeks after the release of the album on December 22, 2019.
Read Also: 7 Things you need to know about Samini's #Untamed album
"Untamed" is 22-tracked Reggae album put together by 7 Producers. Samini himself was the Executive Producer for the album and wrote most songs for the album.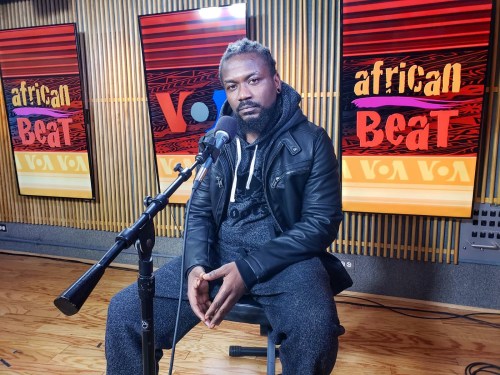 The album according to his fans and entertainment pundits is the best album out of Ghanaian albums released in 2018; other critics have also tipped the album as the best catalogue from the MOBO Winning Musician.
"African Beat" is a segment on Voice Of America Channel that highlights African music and it's crooners.