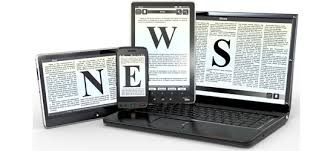 Police in the Central Region have confirmed the brutal killing of six people at Assin Akrofuom. The slain included four relatives of the suspect, Akwesi Ganu, an ex-convict .
Those butchered were his parents, sister, brother and two other neighbors. But a six year old boy, who survived the gruesome attack, is currently on admission at a hospital.
The Divisional Crime Officer for Assin Fosu, DSP John Coffie, who confirmed the incident to Citi News, said the Police were informed about the incident around 8:30pm on Thursday.
"We had a call that somebody had killed his mother, father, sister and nephew near Assin Akrofuom. We went to the scene and we found an elderly man who had been beheaded and then a young lady who had also been butchered just by her father.
"When we entered the main house too, we found out that the landlord's head was almost off, his two hands were chopped off. The last person who our investigation revealed to be the landlord's son, six year old, was lying there helpless but the suspect bolted," he added.
He said the 35-year old suspect was killed by residents who arrested him from his hideout in a nearby village, as he attempted to escape.
"When the youth launched a manhunt for the suspect they brought him dead after he was captured," DSP Coffie said.
He added that, "we conveyed the bodies to the morgue and at the hospital we learnt that the young boy was alive. So it was only the left arm that was hurt and he has been admitted at the hospital," the Police officer added.
It is unclear what the motive of the suspect was but unconfirmed reports are that he was perhaps not sound mentally.
 
Source: citifmonline.com