Five persons, who got burnt in a tragic inferno disaster at their home at Dansoman Akoko Foto in Accra, will be buried on tomorrow Sunday, August 26, 2018, at the Gbawe Cemetery in Accra.
They are Mrs. Linda Kessie 31, the wife of Pastor Ebenezer Ato Kessie of the Dansoman District of the Seventh-Day Adventist (SDA) Church, Jason Kessie, a three-week-old baby, and Jaden Kessie, four, children of the pastor; Madam Grace Ampah 65, mother-in- law of the pastor and Precious Pokuah, a nine-year-old niece of the pastor.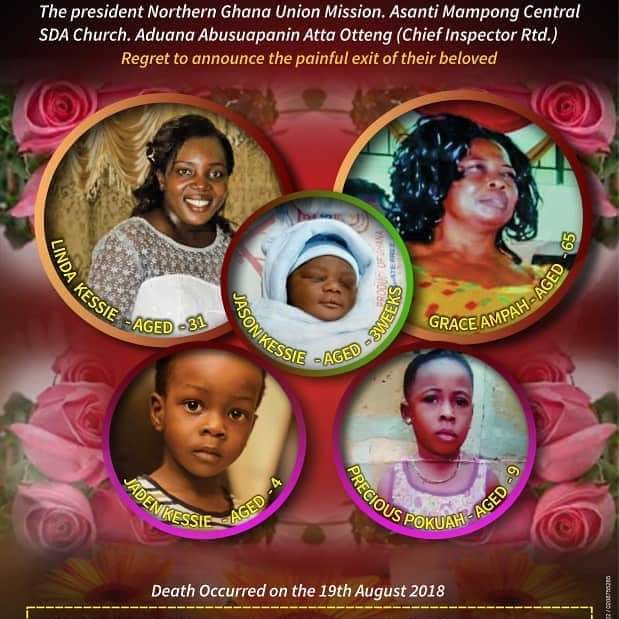 Madam Ampah had brought along Precious on her visit to the Kessies, when Linda gave birth, to assist in taking care of the newborn baby but the one-storey house in which they resided was gutted by fire.
Pastor Kessie, who was not around during the fire outbreak, was said to have gone for a camp meeting, as an Assistant Communications Director of the Accra City Conference of the SDA.
The Ghana National Fire Service (GNFS) has commenced investigations into the fire outbreak and are yet to establish the cause of the fire.
Latest news from Prime News Ghana