The former Chief Executive Officer of the National Identification Authority (NIA), Dr. William Ahadzie, says he believes President Akufo-Addo's Ghana's beyond Aid cannot happen this century.
He said for Ghana to achieve such status will happen in the next century and not this century.
Reacting to the recent visit of President Akufo-Addo to China on his facebook wall, Dr. Ahadzi said "now I know that Ghana beyond Aid will occur in the next century. I can now relax".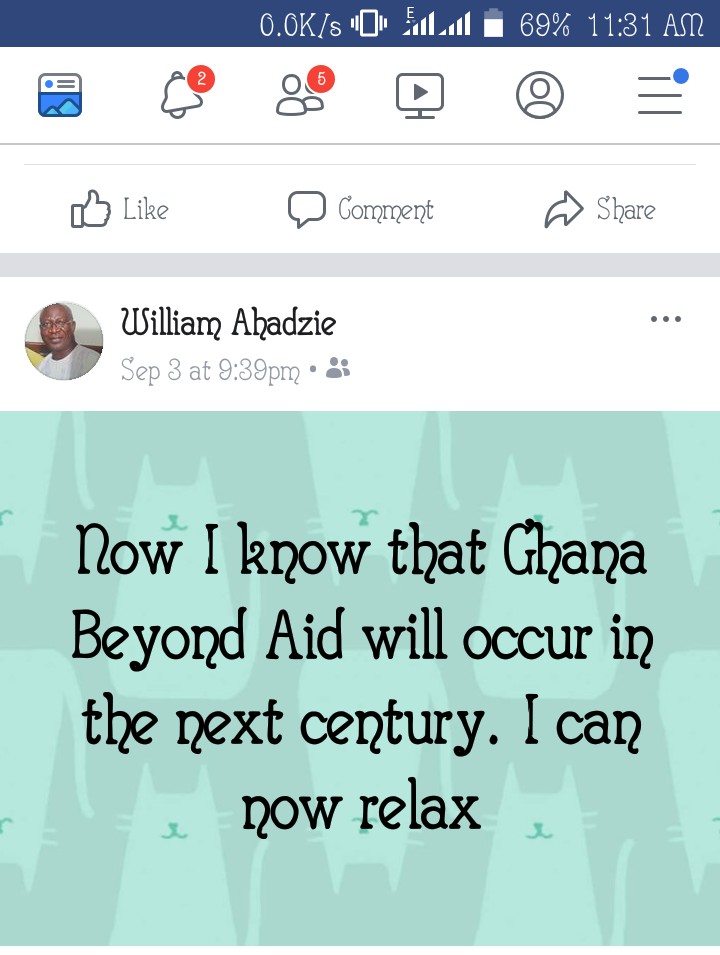 Latest news from Prime News Ghana