The staff of embattled gold dealership firm Menzgold Ghana are accusing management of conspiring with some officials in government to secretly pay off some clients.
Menzgold have been in hot waters in the past few months.
Their crisis came about when the Bank of Ghana (BoG) and the Security and Exchange (SEC) told them to halt their operations.
The company that has been operating in Ghana for the past five years were deemed not to have some documents that allowed them to engage in certain dealings.
This development has caused a lot of chaos, customers have gone on series of demonstrations demanding their monies but to no avail.
Staff of the company who were asked to proceed on compulsory leave are now accusing the management of engaging in some immoral deals to pay off close allies.
"We confirm that Management members are secretly paying off clients without a proper schedule and with assurances to other clients. This makes their act suspicious, and unfair whenever money is made available.
"Powers in governance are aiding persons to retrieve funds but these same powers are reluctant in seeking the best solution for all," the staff added in the statement.
The staff also indicated that they have been working for four months without pay and they are being denied information by management on the issue of client settlements.
But their own probing has led to some of these purported revelations, they said in the statement.
Among other things, they said, "management has started selling off assets for personal gains and also to settle their close friends."
Some management members have tried to leave the country "and have been deported," they added.
The staff believe the Economic and Organised Crime Office (EOCO) must step into the saga.
 "Management members have fraudulently acquired properties such as luxury houses, schools, flashy and luxury cars and many more, to dwindle the finances of the company. We therefore wish that EOCO investigates them."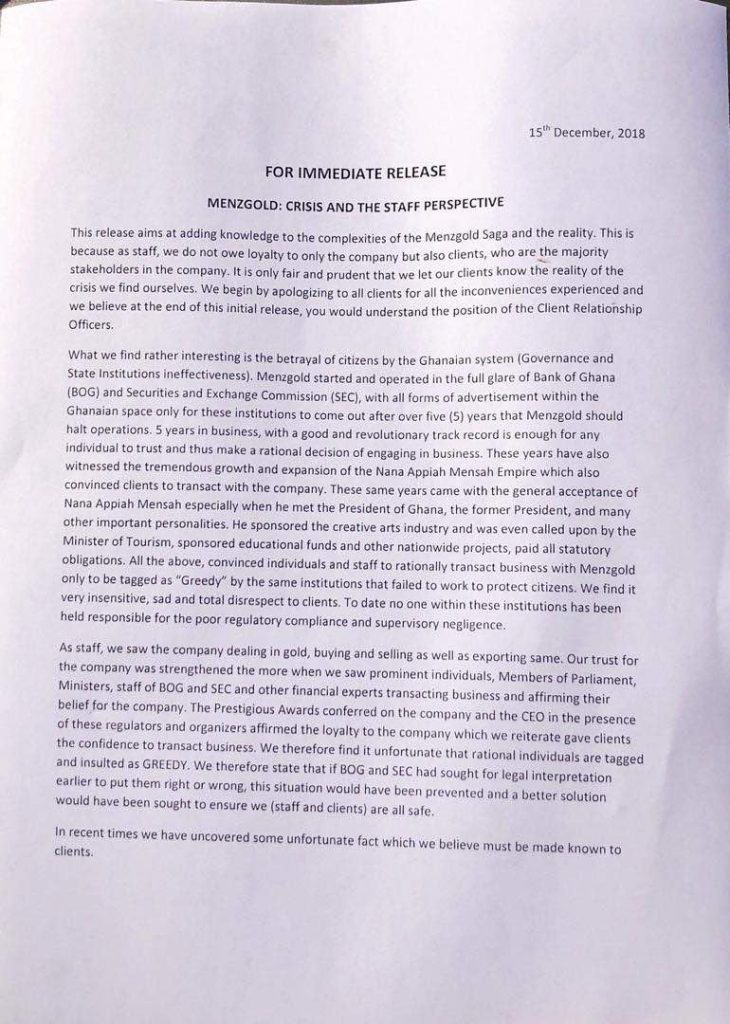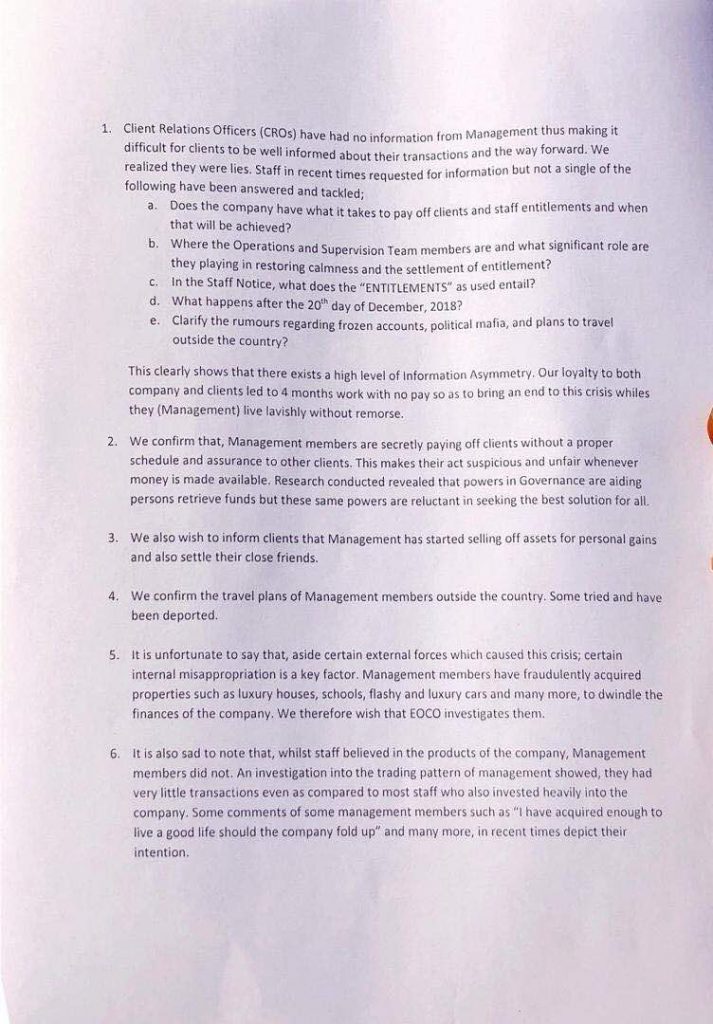 Read also:
Menzgold rubbishes "Customer Bash" reports


Ghana News: Latest news in Ghana