Embattled gold dealership firm Menzgold Ghana have rubbished reports that the company is set to organize an end of year "Customer Bash".
An artwork had been circulating since morning that the company is organizing a bash for their angry customers on December 31, 2018.
This infuriated many who have since taken to social media to pour out their heart as they are currently in dilemma as to whether their investments will be paid by Menzgold or not.
Menzgold recently released a statement asking their staff to proceed on leave and return on December 20, a move which many customers believe is a plot to fold the company.
However, they have released a statement to quash claims that they will be organizing a concert for their customers.
Below is the statement
FOR IMMEDIATE RELEASE
12th December, 2018
DISCLAIMER
My attention has been drawn to a fictitious artwork which is circulating on social media and other platforms claiming  the institution will be organizing an "OFFICIAL MENZGOLD CUSTOMER BASH"
I would like to state categorically that Menzgold Ghana has not released any artwork to that effect, and this could only be the work of unscrupulous vicious minds.
Customers are encouraged to disregard and treat this fake artwork with the contempt it deserves.
Thank you
Signed
Nii Amarh Amarteifio
Head of Communications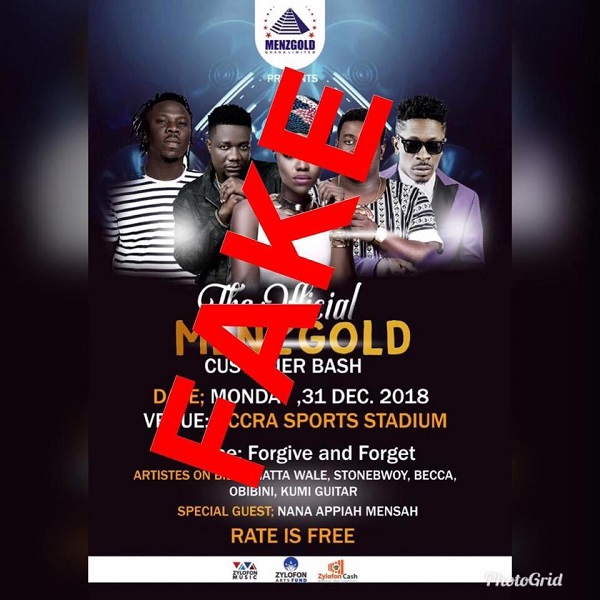 Read also:
6 Menzgold customers in Police custody over invasion, violence
Ghana News: Latest news in Ghana