The National Democratic Congress(NDC) has made some reforms regarding the selection of co-opted party members into the executive committees of the constituencies. This comes ahead of their National Delegates conference.
The reforms were arrived at after a joint meeting with Council of Elders and founding members of the Party. This was contained in a statement signed and released by the Johnson Asiedu Nketiah, General Secretary of the Party.
 Excerpts of the statement noted the two main reforms as:
"All the processes leading to the selection of co-opted members into the various constituency executive committees are hereby put on hold."
"Delegation led by members of the Council of Elders will join regional and constituency executives as well as the Regional Council of Elders to work on the approval of recommendations from the constituencies for the co-option of the five members".
 The statement further urged all regional and constituency executives to co-operate with the teams to ensure a successful process towards the National Congress.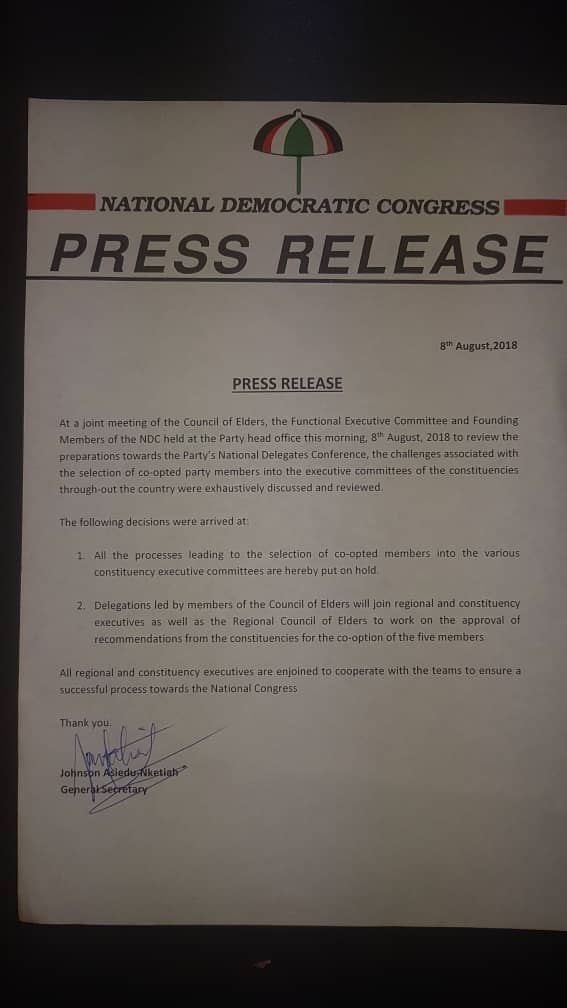 Ghana News: Latest news in Ghana