Residents of Sekondi-Takoradi on Sunday February 3, 2019  held a vigil for the three kidnapped girls.

The vigil had hundreds of residents gathered to pray and ask God to protect and bring back the three girls safely.
Although police say only three ladies have been reported missing, residents say at least seven ladies, most of them teenagers, have gone missing since last year.
Clad in red, the residents thronged the dark streets, holding lighted objects such as candles and lamps and prayed sporadically to seek the face of God in the impasse.

Many churches and other groups in the region joined the event, marching through principal streets of the twin-city before converging at the Takoradi Jubilee Park to pray for over four hours before dispersing.

Pastors, generally, prayed for the girls, their families and even the kidnappers -believed to be a Nigerian syndicate -- asking God to strengthen the girls and care for them wherever they may be.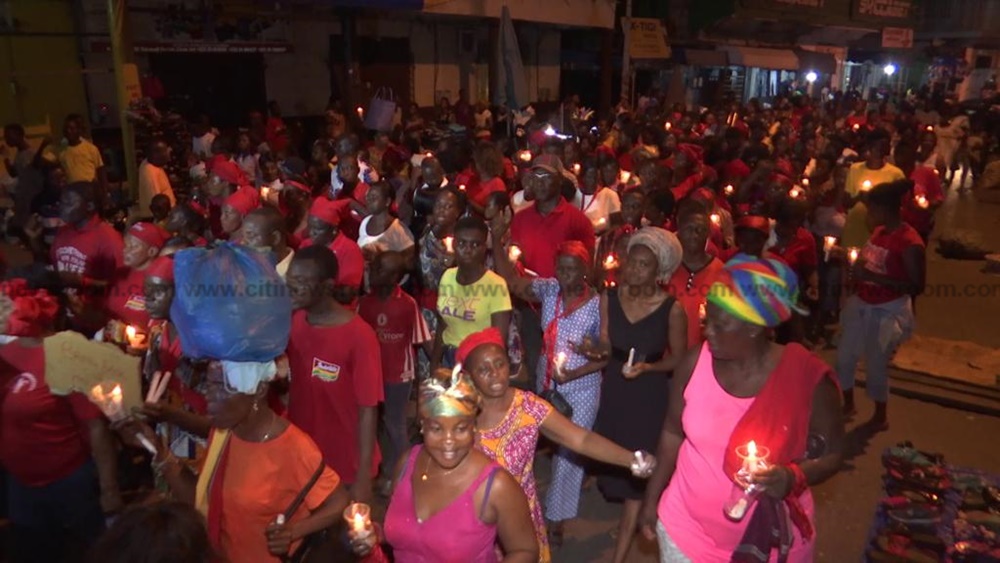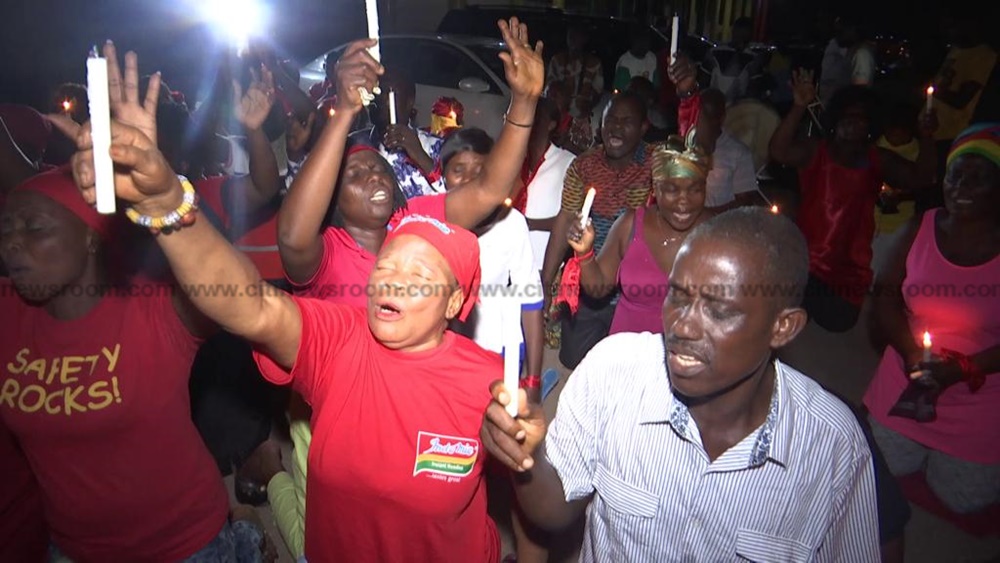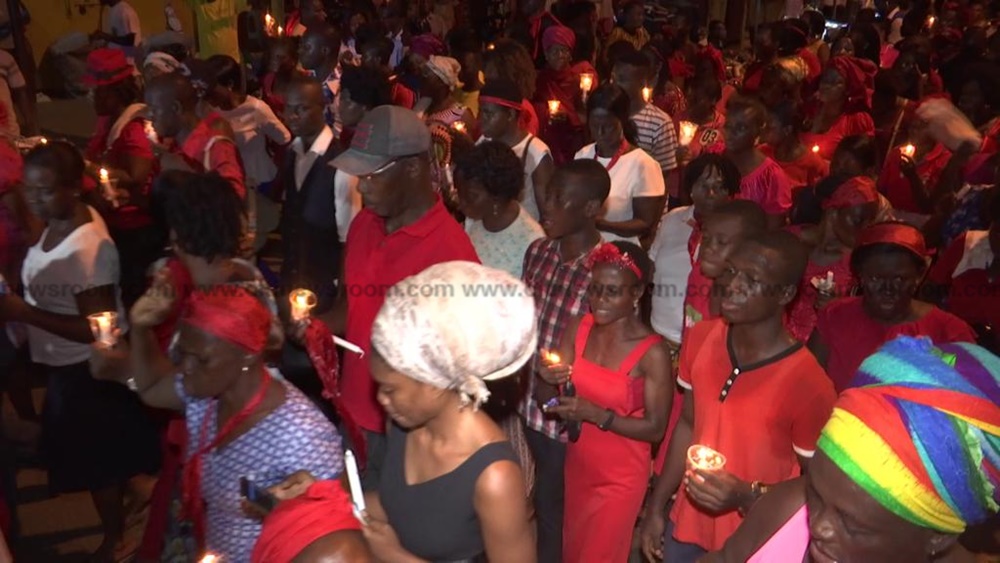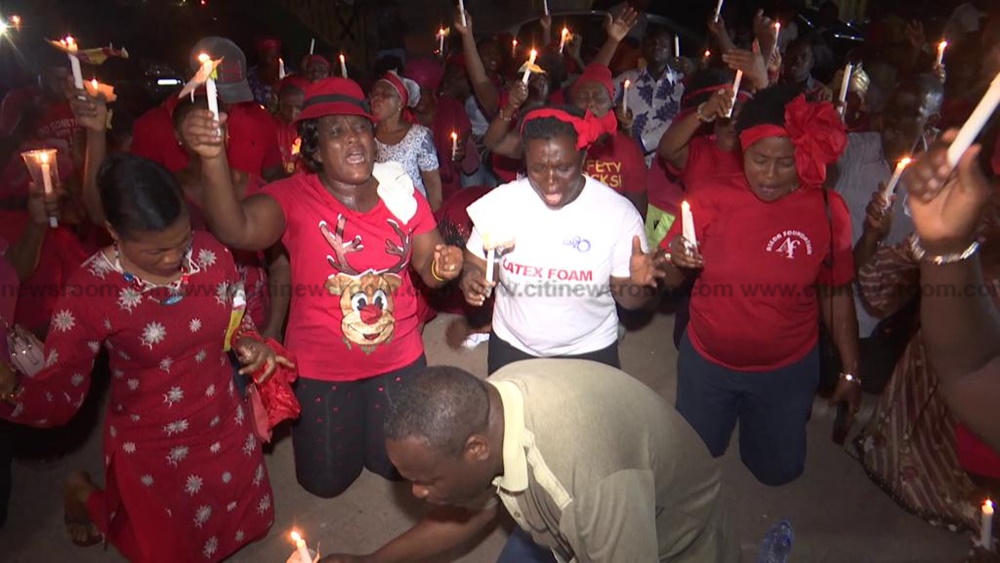 Photos Credit: Citinewsroom
Read also: Takoradi Kidnapping: Psychologist offers counselling assistance to families of girls
Ghana News: Latest news in Ghana