The Minister for Gender, Children and Social Protection, Cynthia Morrison says due to the deteriorating state of some orphanage homes in the country, these homes do not qualify to even house animals.
According to her, some orphanage homes have not experienced renovation since its construction. Adding to that she hinted on plans to shut two orphanage homes at Dodowa in the Shai Osuduku District of the Greater Accra region due to poor maintenance.
The possible closure follows the unhygienic condition under which children are living at the two orphanage homes, identified as the Dodowa Rising Star Orphanage Home and the Potters Village.
Speaking to Adom FM, on a visit to the two orphanages ,the Gender Minister said : "This Home does not even qualify to house animals and the state of the children in these orphanage homes can easily destroy the future of the children but I can't give any concrete information about the closure because I have to consult the directors I work with". 
Earlier reports revealed that about 55 children in the orphanage were sleeping in a single room in the orphanages which had witnessed no major renovation since its establishment in 1824.
Mrs Morrison cautioned all social welfare directors to stop issuing license to substandard individuals who do not have the needed resources in operating orphanage homes.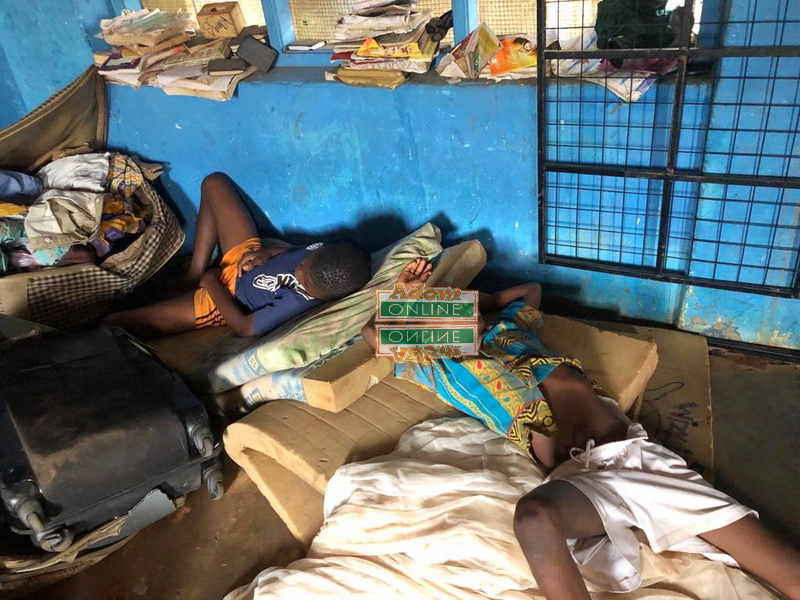 The state of living of children in some orphanages
Photo Credit: Adom online
READ ALSO:
Anas exposé 'Torture Home' 1: When a Man of God decides to kill in an orphanage