The Brong Ahafo Regional Police Command has denied media reports that there was an attack on the Duayaw Nkwanta Circuit Court by some vigilante group believed to be associated with the opposition National Democratic Congress (NDC).
The Command said even though dozens of supporters from both NDC and New Patriotic Party (NPP) flooded the Court, there was no attack, neither was the presiding judge chased out.
Media report on Friday suggested that rioting Hawks of the NDC stormed the Duayaw Nkwanta Circuit Court and drove away the presiding judge to prevent him from remanding their member who was standing trial over assault into prison custody.
Reacting to the publication in a press release signed by the Brong Ahafo Regional Police Public Relations Officer, Chief Inspector Augustine K. Oppong, and copied to PrimeNewsGhana on Saturday, September 29, 2018, the police said "the presiding judge, His Honour Alexander Graham was not touched at all".
Read below the statement: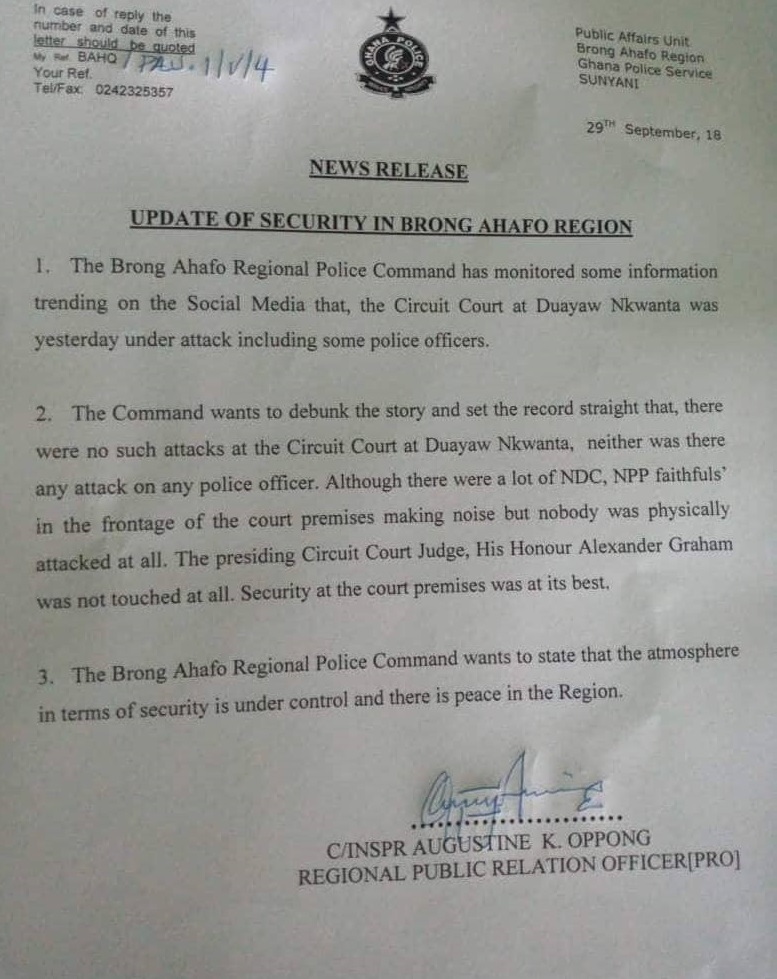 Latest news from Prime News Ghana