The School of Public Health at the University of Ghana has launched a project to create a healthy food environment for children and adolescents. 
The project, MEALS4NCDs (Providing Measurement Evaluation, Accountability and Leadership Support) seeks to measure and support public sector actions to prevent nutrition-related non-communicable diseases, NCDs in the country and beyond.
The launch of the project took place in Accra today August 15, 2019, under the theme  "Measuring the Healthiness of Ghanaian Children's Food Environments to Prevent Obesity and Non-Communicable Diseases".
Speaking at the event, Associate Professor of the school of public health, Richmond Aryeetey stated that :
''The focus is on the promotion of food because there are several instances elsewhere that we know where there is unhealthy marketing of food for children, that creates problems. The study of other settings shows that unhealthy marketing affects the health of children and it programmes them for non-communicable diseases. In Ghana, we know overweight and obesity is rising quickly''.

''Hypertension, diabetics are also increasing. Food environment plays a very big part so this project will hopefully generate the kind of evidence we need and anticipate that kind of evidence to be used for legislations appropriate for our setting and policies needed for our government and non-governmental agencies to bring about change in our food environment''.
Adding to that he said one of the key drivers of obesity in children is simple sugars that are given and are not complete foods especially the processed ones.
He also mentioned fatty foods and processed packaged foods as another factor of obesity in children. Schools he said has become an unhealthy environment where children are served more of these foods.
According to him, there is a need to engineer homes and schools especially to facilitate measures and make sure children consume the right foods in the right environment.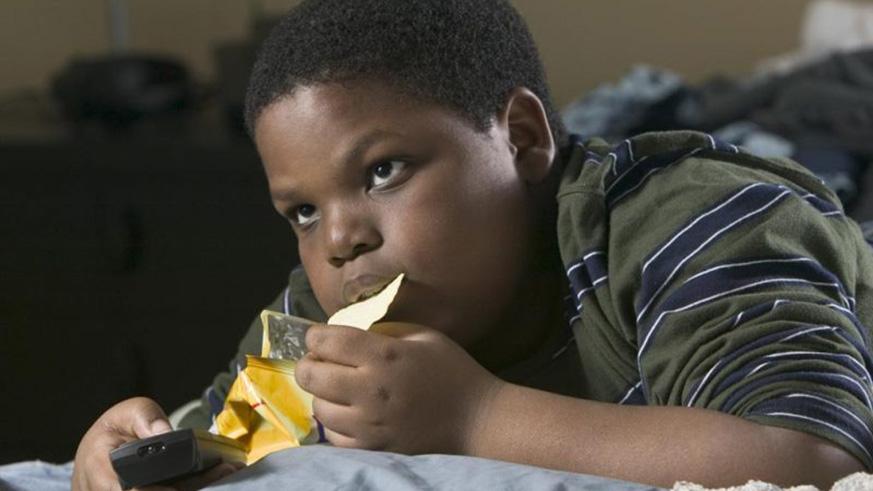 An obese child
Responding to the inclusion of fruits and vegetables in government's school feeding programme he said: The amount of money allocated to providing school feeding is definitely inadequate ''.

''One of the key purposes of the feeding programme is to meet at least 1/3 of the need of the child. If the food cannot meet that purpose there is no need of giving it because you are not meeting the needs of the child. Why not give it to a few people and include fruits and vegetables. Right now we are spreading it and yet nobody is getting any benefit.''
Mr Aryeetey also urged the consumption of more fruits and vegetables to reduce obese and other diseases that come along with it in children.
READ ALSO :