Fire on Sunday, December 1, 2019, gutted the Ghana Revenue Authority (GRA) office near the Kwame Nkrumah Interchange.
The fire is said to have started around 8 am and though the service's personnel were on the scene quickly, upset eyewitness noted that it took over an hour for them to start fighting the fire.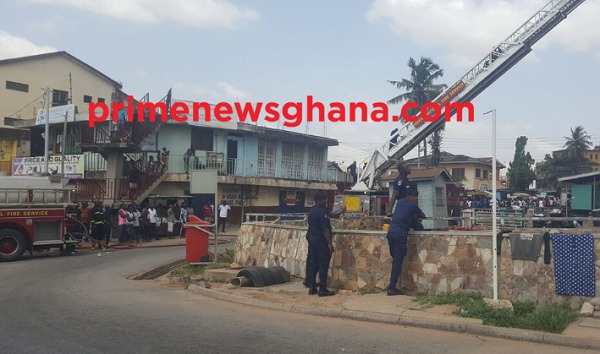 Public Relations Officer of the Ghana Fire Service, explained that the firemen had to asses the situation carefully before jumping into action.
READ ALSO: Video : We're working with authorities to ascertain cause of fire outbreak - Zylofon media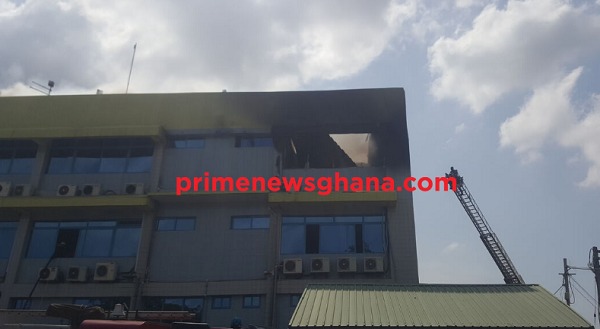 The PRO also noted that firemen struggled with access to water saying "the challenge we also have here is that there is no hydrant around here. That is why you see a lot of water tankers around here."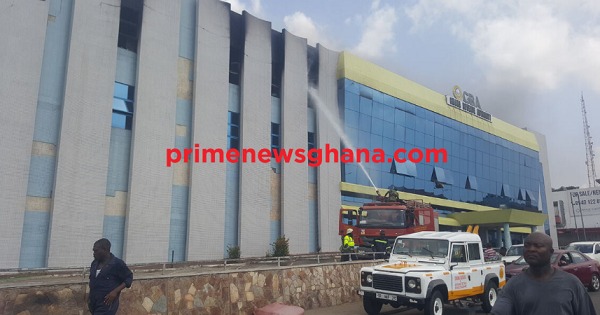 The cause of the fire is still not known and Elis Robinson Okoe said the service will move to investigate the fire incident.
The situation is yet not over and personnel of the Ghana National Fire Service are still working to quench the fire.