All is set for the endorsement of President Akufo-Addo as the flagbearer of the New Patriotic Party (NPP).
The event will be held at the Alisa Hotel in Accra. It is expected to begin at 9:00AM.
As the party goes for its Special National Council meeting in Accra to engage in this all-important exercise, it is also expected that President Akufo-Addo will formally announce Vice-President Dr Mahamudu Bawumia as his running mate.
When this is done, President Akufo-Addo will face off with former President John Dramani Mahama, who has already been elected as the flagbearer of the National Democratic Congress (NDC) for the presidential election.
READ ALSO: NPP to acclaim President Akufo-Addo flagbearer today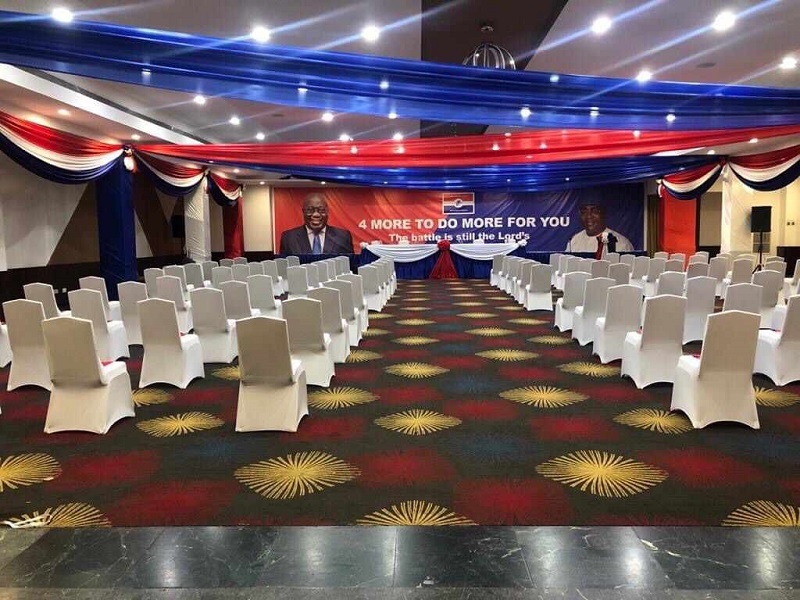 This will be the third time the two political rivals will be contesting for the presidential slot of the country.