30-year-old Bogolo Joy Kenewendo is Botswana's new Minister of Investment, Trade, and Industry.
Bogolo Joy Kenewendo is one of the ministers appointed by the President of Botswana Mokgweetsi Masisi.
Her appointment as a minister makes her the country's youngest minister and one of few women to ever gain political leadership in the landlocked Southern African country.
This feat has generated a lot of reaction from many young Africans on social media who were not only admiring her good looks but rethinking the choice of older political leaders in their countries.
Bogolo Joy Kenewendo was elected to parliament first in 2016.
Bogolo Joy Kenewendo has a Bachelor's degree in Economics from the University of Botswana. She also holds a masters in International Economics from Sussex University in the UK.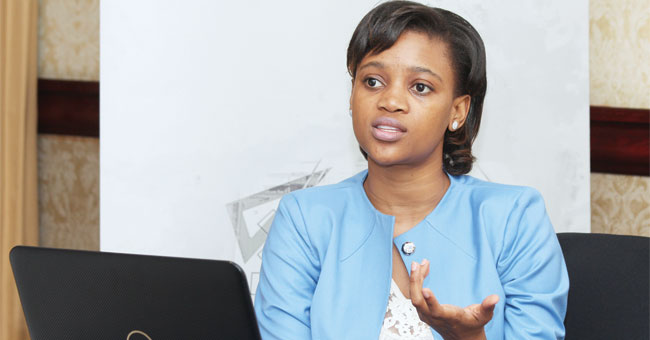 Bogolo Joy Kenewendo was part of former President Ian Khama's Private-Public Dialogue structure – a body aimed at taking on the struggles of Botswana's private sector.
Bogolo Joy Kenewendo lived in Ghana after her Masters and worked as a trade economist in Ghana's Ministry of Trade and Industry after a previous employment as an economic consultant at Econsult Botswana.
She has won several awards including the Ten Outstanding Young Persons (TOYP) award by JCI Botswana in 2012.