Local auto media recently took their turns to test-drive the recently launched tech-savvy - 10th generation Honda Civic sedan for a feel of the upmarket features that includes lane watch, remote engine start,7-inch touch screen with audio control, push button start ,smart entry,bluetooth,Wi-Fi connectivity,sunroof,17-inch Alloy wheels, roomy cabin and high interior quality materials.
This new Civic model which replaces its predecessor that traversed the compact sedan segment between 2011 and 2015.
Building on its over 40-year heritage, the 2016 Civic sets an all-new standard in compact car style and performance. With sleek, sporty lines and an improved power-to- weight ratio, it's a driver's delight.
Virtually everything about the  Civic Sedan is new – an all-new vehicle architecture, sporty and sophisticated new interior and exterior styling, a more spacious and high-quality cabin, two advanced new engines, and a host of new premium features and technologies. Your passengers will love it, too, because the spacious cabin is loaded with premium features for class-above comfort and convenience.
The Honda Place Head of Sales and Marketing Manish Daryanani said this much when he acquainted Ghana Automobile Media with some salient features that distinguish the new Civic.
He said: "Honda purposefully introduced the Civic to offer customers better and improved driving values with superior versatility at low running and maintenance cost – some of the characteristics you would soon discover yourselves."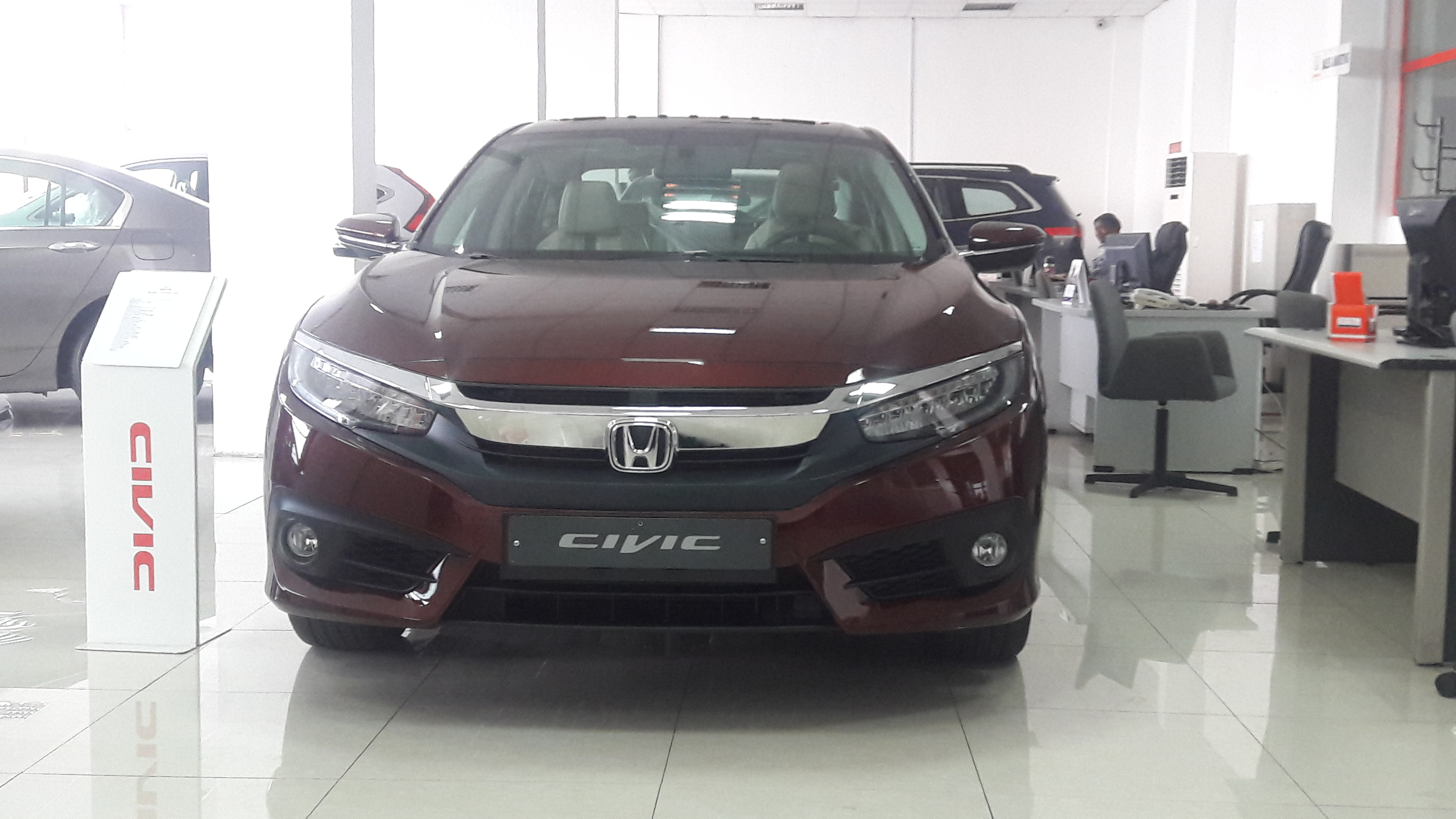 Coming on the heels of the ninth generation model, Daryanani said the new Civic has matured with upmarket features and is currently appraised as the most comfortable and sophisticated of any Civic ever.
"Like in previous models, the new Civic weighs less, some 150 pounds less, much of which comes off the front axle for somewhat improved front-to-rear weight distribution," The Honda Place marketing helmsman affirmed.
But no sooner the journalists had their turns than they also discovered the Civic wasn't just another car on the road.
This new Civic model, they all unanimously acquiesced contrast sharply with competitions in the compact car category.
"I observed the Honda Civic is responsive as it has reduced internal friction and increased BHP by 15 horsepower and 91b-ft of torque to deliver a total of 158 horsepower @ 6500rpm and 138ib-ft @ 4200rpm whilst doing 0 – 60mph in just eight seconds," one of the test drivers remarked.
This remarkable improvement gives the new Civic a refreshing sense of lightness and sharpness with a sporty feel, especially when viewed against the unique C-shaped LED taillights, which leaves an unforgettable impression.
Meanwhile, the Honda Place has announced an anniversary incentive of one year free service or 20,000km (whichever comes first) and free vehicle registration for all Honda models purchased in commemoration of Ghana's 60th anniversary which is limited offer & subject to stock availability.
Whichever way you appraise the new Civic, its acceleration is irrefutably spirited with a powertrain that never sacrifices performance, always offering fuel efficiency of an economy model and the performance of a sporty brute.
And unlike its predecessors, the new Civic is quieter inside even at high speed and its ride is more compliant than ever with best-in-class interior volume to say the least.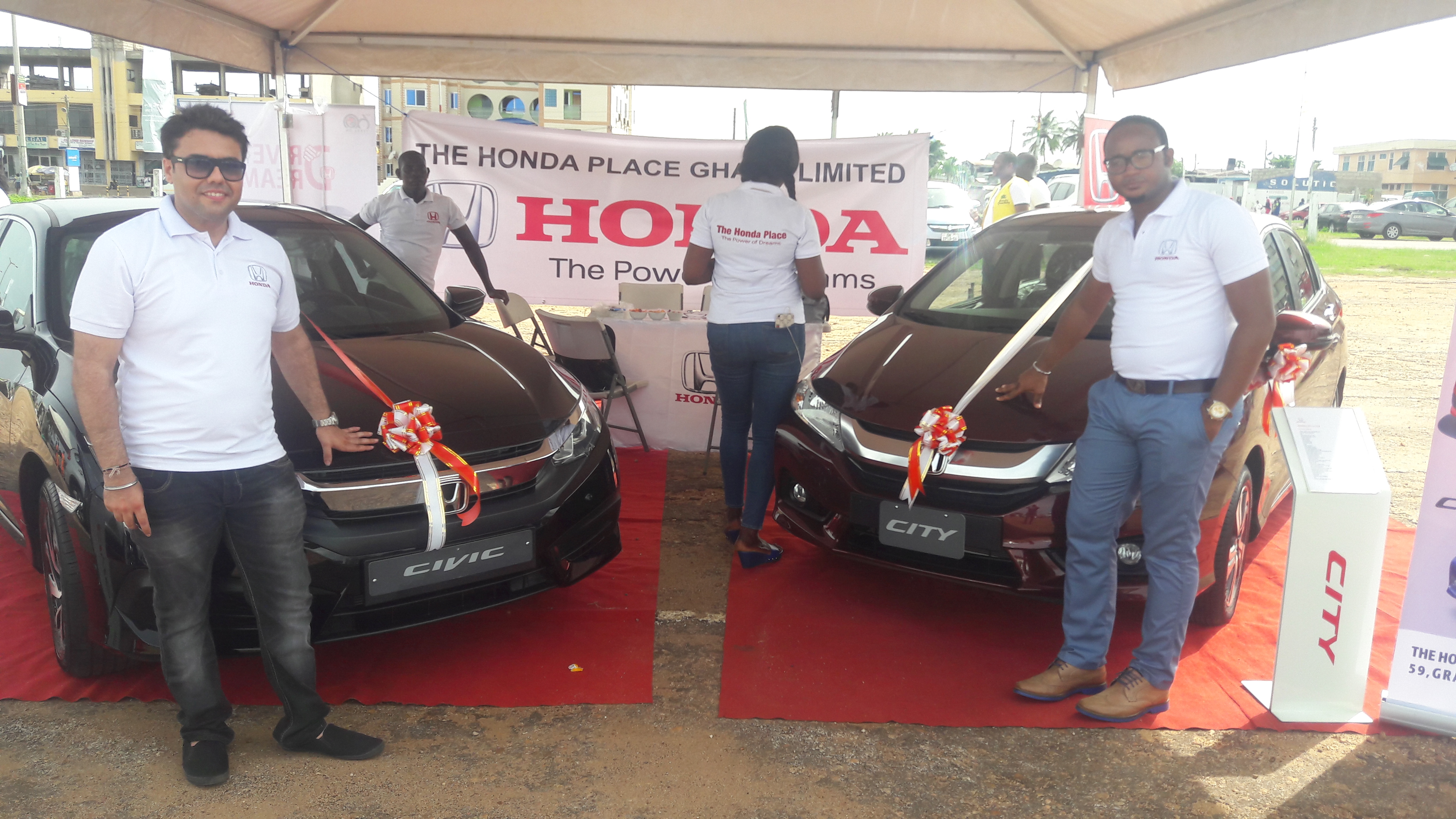 These features translate into ample rear passenger space that could leave families and prospective customer contemplating whether to buy a Civic or an Accord. The interior design and materials is laudable too, somewhat equating segment luxury Acura-grade refinement.
Available in two trims of Elegance and Elite, the Honda Place says customers could either choose between the 158bhp, 138 pound-feet of torque model or the 2.0liter Elite model that are both equipped with automatic daytime running headlights; cruise control, an expanded-view driver side mirror with automatic air-conditioning, electronic parking brake, smart entry and push-start button system.
These are in addition to a tilt-and-telescoping steering wheel, driver height adjustment and electronics features such as 5-inch or 7-inch central display screen, Bluetooth (phone and audio) and a four-speaker sound system with a USB port.
The Civic is no doubt Honda's icing on the cake with a four-cylinder engine mated to a Continuously Variable Transmission (CVT) that functions like an automatic.
And quite unlike the previous Civics that came with rear drums, the 2016 Honda Civic comes standard with stability control, antilock disc brakes, front side airbags and side curtain airbags reassuring on safety.
Also, when compared with its predecessor, the new Civic sedan is about three inches longer and two inches wider than its predecessor with a little longer wheelbase that allows ample room for passengers, and indeed, the Civic has the most spacious interior in this class.
That's not all, its elegantly restrained layout with upscale materials and thoughtful touches such as a capacitive-touch volume button on the steering wheel distinguishes this car from competitions and somewhat gives it the posh of a luxury car.
An award winning model, the new Civic has continued to win laurels since it was launched last year in international markets. Kelly Blue Book's KBB.com recently honoured the new Civic as 'Best Buy of the Year' among small cars and was also listed amongst its 16 Best family cars of 2016.
KBB.com had remarked that the "Quality, reliability and excellent resale value have always been big parts of the Civic sedan's value equation." This is just as it was also adjudged North American Car of the Year recently.