Manchester United have leapfrogged Barcelona and Real Madrid to become the most valuable football club in the world - and the third in all of sport.

Only NFL side Dallas Cowboys (£3.25billion) and Major League Baseball's New York Yankees (£2.86bn) are worth more than the Premier League outfit, Forbes have calculated.

United are valued at £2.85bn, up 11 per cent from £2.57bn in 2016, despite not having won the league or Champions League since 2013.
 
They have climbed above Barcelona and Real Madrid and up to third in Forbes' top 50 rankings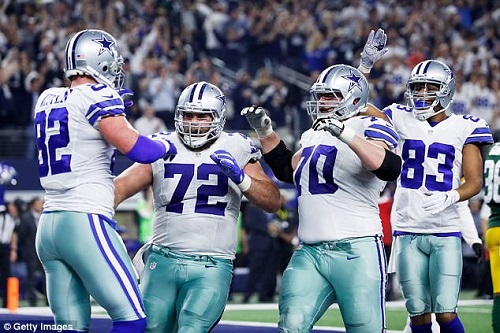 For the second year running, NFL side Dallas Cowboys were ranked the most valuable team
They have climbed from fifth to third in Forbes' top 50 rankings. Bitter rivals Liverpool, meanwhile, are one of two sides (alongside NBA's Houston Rockets) who have dropped off the list.

United recently splashed out £75million on Romelu Lukaku and their rise is in stark contrast with the fortunes of Arsenal, who slipped down the rankings more than any other team.

Arsene Wenger's side fell 20 places and lost 4 per cent of their value, a decline Forbes put down to a fall in the value of the pound following last June's Brexit vote.

The team who enjoyed the biggest climb, incidentally, was NFL's Los Angeles Rams - a team owned by Stan Kroenke, who is also Arsenal's majority shareholder.
 
Los Angeles Rams, owned by Arsenal shareholder Stan Kroenke (r), enjoyed the biggest rise
United are one of three football teams ranked in the top 10, alongside Barcelona (£2.81bn) in fourth and Madrid (£2.77bn) in fifth. Los Blancos have enjoyed a tough couple of years off the pitch. They topped the overall list in 2015 and were the highest-valued football club last year.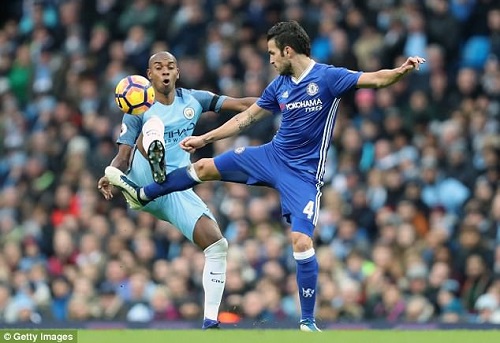 In total only seven football teams make the top 50. Manchester City (35th, £1.61bn), Arsenal (43rd, £1.49bn) and Chelsea (46th, £1.43) are the other Premier League sides to have made the list.

Bayern Munich (15th, £2.09bn), meanwhile, are the sole German representatives in the American-dominated rankings.

In contrast, 29 of the 32 teams in NFL ranked within the top 50. Only Cincinnati Bengals, Detroit Lions and Buffalo Bills missed out.

Eight MLB sides also made the list, while the New York Knicks (£2.5bn) were the most valuable of seven sides from NBA ranked within the top 50.  
 
Credit:Daily mail