The Ivory Coast FA Presidential elections will be held in three months from today, the country's football federation has announced.
The Ivory Coast FA has set August 22 to elect a new leader for the federation.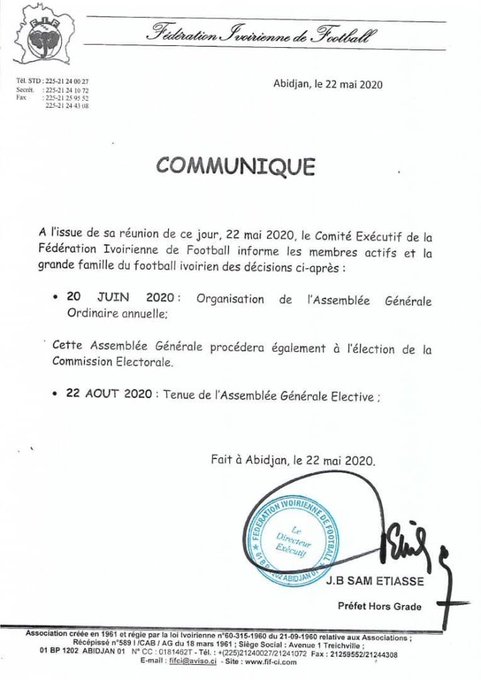 Former Chelsea striker Didier Drogba will come up against outgoing vice president Idriss Diallo and League board chief Sory Diabate
The election is not over as Drogba has not lost as claimed earlier.
Didier Drogba in the first round was handed a major blow in Ivory Coast FA presidencial elections with zero ex-players voting for the Chelsea legend, 24 days ago.
Drogba who scored 65 goals in 105 outings for Ivory Coast and remains the all-time top-scorer in the history of the national team was considered as one of the hot favourites to become the new president of the Ivory Coast FA. 
However, things haven't started brightly for the former striker, with no ex-players voting in his favour. All hopes aren't lost for Drogba, though, with votes from the Active Footballers Association, coaches, referees and physios yet to be cast.
Idriss Diallo, the current vice-president of the Ivory Coast FA, also received no backing during the voting process that was conducted through a video conference.