Former Black Stars player and owner of Glowlamp Soccer Academy, Nii Odartey Lamptey has received an Outstanding Leadership Award for his exploits and accomplishments in Juvenile and Youth Soccer.
He was awarded by the Outstanding Leadership Forum at the Transformation Power Auditorium on Friday, July 12, 2019, for his contributions to the development of juvenile and Youth Soccer
Odartey who also received an Amazing Soccer Warrior Award from the Outstanding Leadership Forum is set to captain the Amazing Soccer Warriors Super Hero Team in an Amazing Soccer Warriors series.
Amazing Soccer Warriors is a 30-minute comedy-action soccer superhero thriller.
It is a series featuring prominent soccer heroes on a mission to rescue the world from an evil villain.
The project which is being made possible by the Outstanding Leadership Forum and it's media outfit OLF media, will have a five-man super hero team led by former world youth best player, Nii Odartey Lamptey alongside other former football stars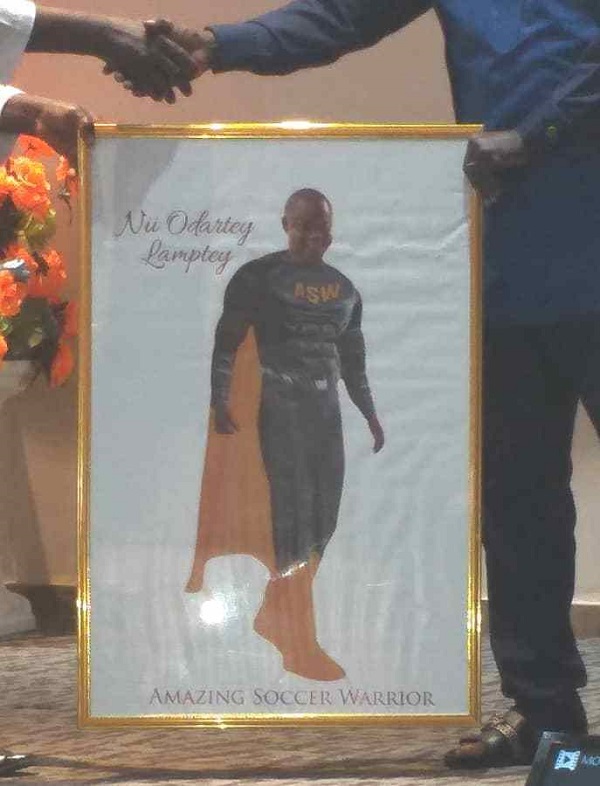 Nii Odarttey Lamptey will captain the superhero team which is the Amazing Soccer Warriors.
In the maiden edition, the villain known as the Evil destroyer, employs the services of a biology professor to create an Alien- Human hybrid with super human powers of super strength, immune from poison and disease, super fast, exceptional reflexes and flexibility, shockproof, and bulletproof.
The Evil Destroyer attempts to use these superhumans as soldiers to conquer, control, repress, suppress, oppress and rule the entire world.
The Amazing Soccer Warriors, however, will come up with a plan to defeat the villain in a special match to make sure The evil destroyer abandons his evil project.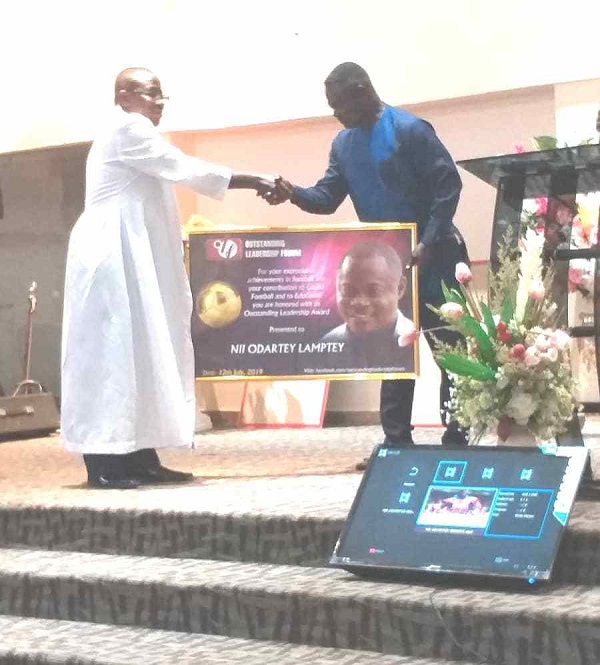 The Evil Destroyer is however confident his team will win against the Amazing Soccer Warriors team
The event promises to be one of a kind.
The producer, Charles Pongo, is a former senior lecturer at NAFTI and also worked at GBC in the 70s.
He happens to be one of the best brains in the film industry in Africa and has lectured almost all the great movie producers in Ghana.
He has worked on projects for GBC, the defunct Ghana Film Corporation, now TV3, and other projects.
The project which will start in Ghana will be edited and enhanced in South Africa as well
It is set to be launched in Ghana in late August followed by a launch in South Africa in September 2019.
Source: omytvgh.com