A group of disaffected Manchester United fans have paid for a banner complaining about the way the club is being run to be flown over Turf Moor before Sunday's league game at Burnley.
The banner 'Ed Woodward - a specialist in failure' has been arranged by a group called 'A Voice from the Terrace' and will be flown over the ground about 20 minutes before kick-off.

United have lost two of their first three games this season and executive vice-chairman Woodward is being blamed by the group for the club's position.

The Old Trafford outfit must avoid defeat to stop themselves suffering their worst start to a season since 1986, when Ron Atkinson was eventually sacked.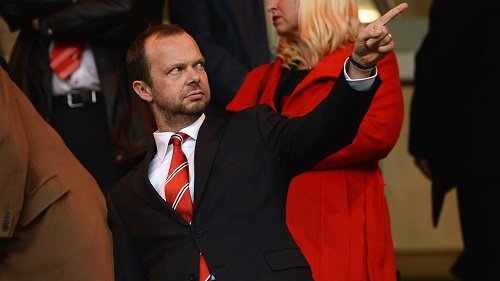 Since replacing David Gill as the man in charge of day-to-day affairs at Old Trafford in 2013, Woodward has presided over three trophy successes.

Tellingly though, United have failed to mount a single Premier League title challenge and have finished outside the top four in two out of five seasons.
Woodward has been held responsible for blocking the exit of winger Anthony Martial this summer, a decision that went against the wishes of manager Jose Mourinho.

The banner evokes memories of a similar stunt in March 2014, when fans flew a banner over Old Trafford proclaiming 'David Moyes - The Wrong One' in protest at Moyes' disastrous reign.
The Scot was sacked a month later.

Source: BBC