Confederation of African Football (CAF) president Ahmad Ahmad has admitted that there is corruption all over the world with regards to football.
Corruption has engulfed the body of some football officials both at FIFA and CAF. It was due to corruption that led to the ban of former FIFA president Sepp Blatter as well as the suspension of former CAF First Vice-president Kwesi Nyantekyi.
CAF boss Ahmad Ahmad admitted that there is corruption all over the world but refused to comment on individual cases.
"Corruption is not only in Africa but all over the world and everybody is trying to fight it.
"Maybe it is visible in some countries in Africa but believe me I'm sure in all sectors and all countries there is corruption," Ahmad added.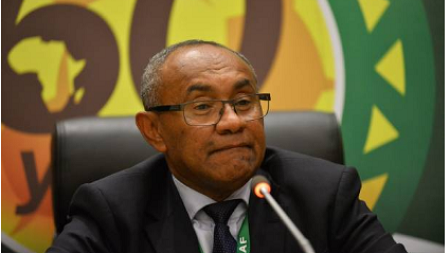 Read also:CAF President Ahmad laments Africa's 2018 World Cup performance
CAF boss added that the African football body has started 'fighting' corruption in the game.
"We have started to fight corruption and have changed many rules," Ahmad told BBC Sport.
"First of all, with the finances there is transparency and there is compliance which is not available in other sectors in Africa and we have changed some of our staff who were involved in corruption before."
Read also:Cameroon to be axed for Morocco to host Africa Cup of Nations-Ahmed Shobier
The CAF boss has planned to meet Minister for Youth and Sports of Ghana, Isaac Asiamah.
"I have a meeting with Ghana's Minister for Youth and Sports next week in Madagascar."
"He is coming to see me and we will discuss this issue and also the Ghana Football Association," Ahmad said.