The draw for the UEFA Champions League draw has been done with some mouth-watering fixtures to look out for.
Spanish giants Barcelona will face Tottenham Hotspurs in Group B as Juventus will return to Old Trafford as they face Man United.
other interested ties will see Paris Saint Germain clash with Liverpool in Group C.
Real Madrid will also battle AS Roma in Group G and the Spanish giants will be hoping to win the UEFA Champions League for a record fourth time.
The group stages will be played on the 18 and 19 of September 2018.
Read also:Ronaldo isn't worth €100m price tag' - Moggi would 'never have spent such a fee on a 33-year-old'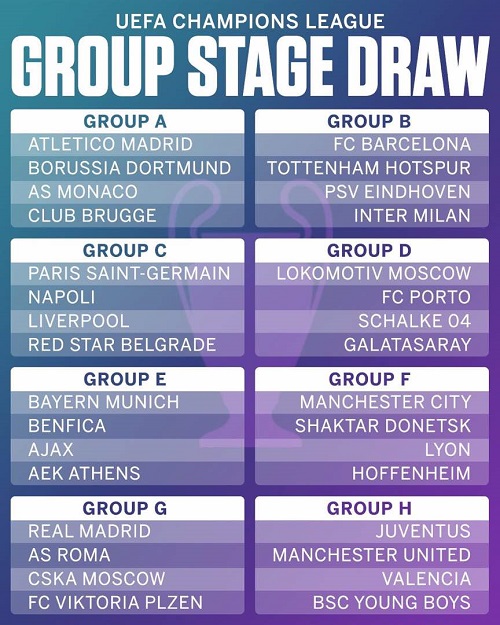 Latest sports news from Prime News Ghana