Liverpool will clash with Tottenham today June 1, 2019, in the finals of the UEFA Champions League.

Both teams know themselves well as they have clashed several times in the English Premier League.
Tottenham overturned a 1-0 scoreline against Ajax to qualify for the final and Liverpool overturned a 3-0 scoreline against Barcelona to make the final.
The game is scheduled for 7: pm at the Wanda Metropolitano Stadium in Spain.
The game is expected to be a keenly contested one and let's take a look at 5 key player battles to expect.
1. Virgil van Dijk v Harry Kane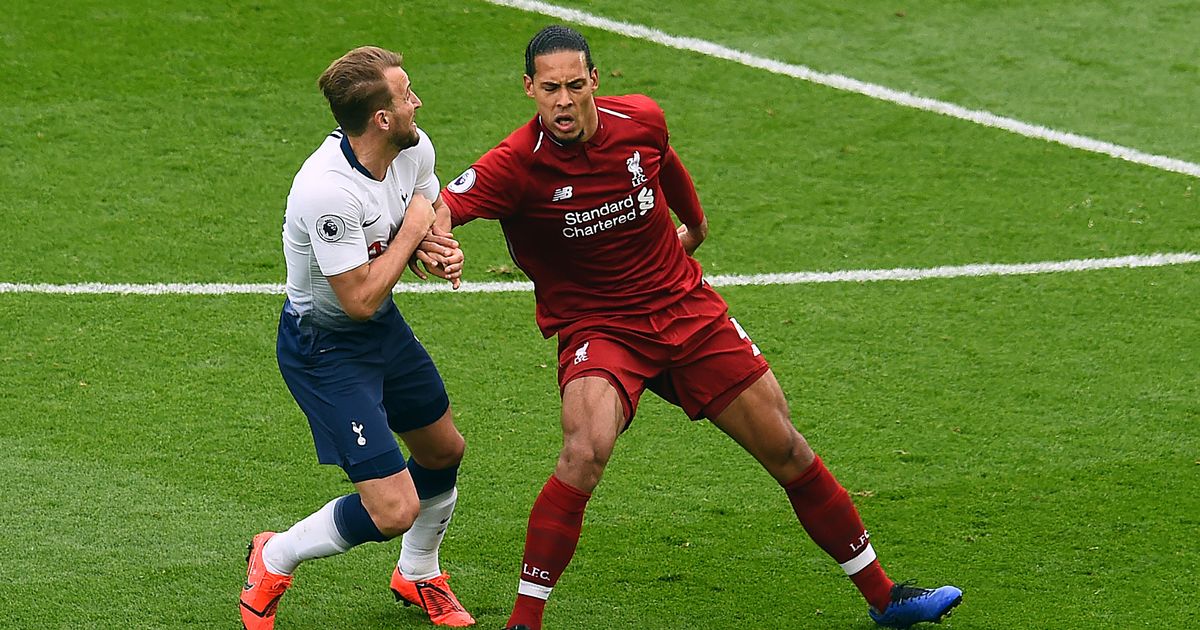 A few weeks ago it looked like Harry Kane's season was over. Now it appears he will play one more game. The ankle injury he picked up against Man City in the quarter-final will not keep him out and the player and manager will take the risk, even if it's not 100% healed.
I've been tracking the news of his injury but not sure what I want. Harry Kane has largely been ineffective against Virgil van Dijk. He has one goal – a penalty – in their matchups since the Dutchman moved to Anfield.
Kane also struggled against him when the defender was at Southampton. He scored two goals in six games which included some thrashings for the Saints.
I suspect that Spurs would be just as effective – perhaps even more – against our back four if Kane was unable to start and we had to face the movement of Lucas Moura and Son Heung-Min.
A semi-fit Kane starting against Virgil is actually the perfect scenario. The Englishman could score from a penalty or perhaps a set piece but he will not get the better of the defender in open play. I fully expect the 'they should bring Kane on' jokes to start early in the second half.
2. Sadio Mane v Kieran Trippier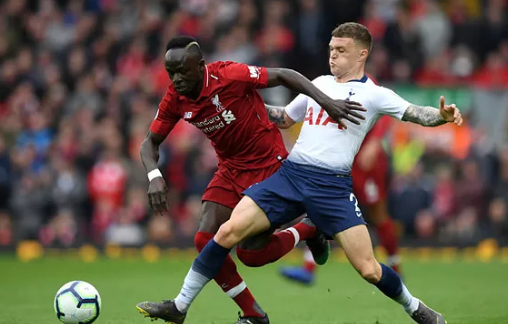 This is a dream matchup on the basis of current form for Liverpool fans. In the second half of this season Mane has arguably been Liverpool's best player, contributing brilliant goals at key times over the last few months.
The Senegalese forward grabbed a share of the Premier League Golden Boot award with Mohamed Salah and Pierre-Emerick Aubameyang earlier this month, highlighting his progress and production.
The 27-year-old is hitting the peak of his career. However, his opponent is on a downslide. Kieran Trippier was challenging Kyle Walker as the best right back in England just a year ago but has since slid to being dropped by Gareth Southgate as he has been eclipsed by Trent Alexander-Arnold.
His Premier League form has been poor and he has become the brunt of much ire for Spurs fans after some comical errors in 2019. There is a reason their fanbase is clammering for Aaron Wan-Bissaka this summer.
There is no way Trippier can deal with Mane on his own. That will mean drawing help from Toby Alderweireld or Christian Eriksen which in turn opens up space for Roberto Firmino and Andrew Robertson.
If Mane can torture Trippier early in the game the whole match could open up for Liverpool to play exactly how they want to and dominate this game.
3. Fabinho v Dele Alli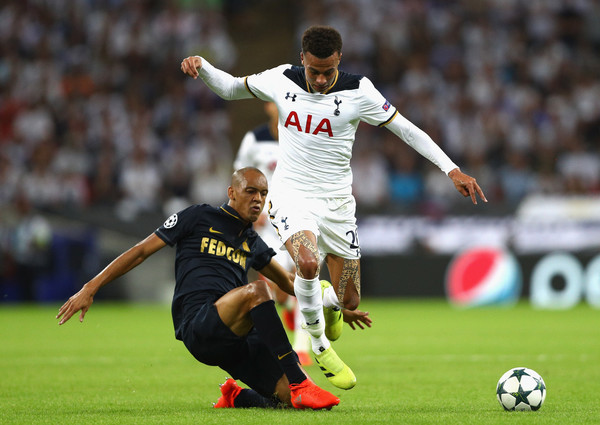 I am only 90% convinced that Jurgen Klopp starts Fabinho. I really hope he does but I know he'll be tempted by the Wijnaldum/Henderson/Milner combo he's used so many times before in big games.
A little heads up on that regard – that is the trio he picked in the game at Anfield in March.
But I believe Fabinho has done more than enough to warrant the manager's trust and I hope Klopp will name the Brazilian in his starting lineup.
Because I think he will boss the life out of Dele Alli. The Englishman is the connection between midfield and attack in this team and the focal point quick counter attacks. If Liverpool shut down Alli they won't have to worry about counters until they bring on Lucas Moura later in the game.
I find Alli a very hard player to rate. I tend to judge English players of rival clubs as overrated. I'm usually right but then can be a little surprised when they are actually good. Frank Lampard is a prime example of that mistake I've made before.
However his five goals and six assists in the major competitions is a huge decline from the 11 goals and 14 assists he contributed in 2017/18. Part of that is he is playing deeper due to the injuries in the Spurs squad and selling Moussa Dembele.
I fully expect Alli to be a non-factor in this game, especially if he has to get past Fabinho.
4. Mohamed Salah v Jan Vertonghen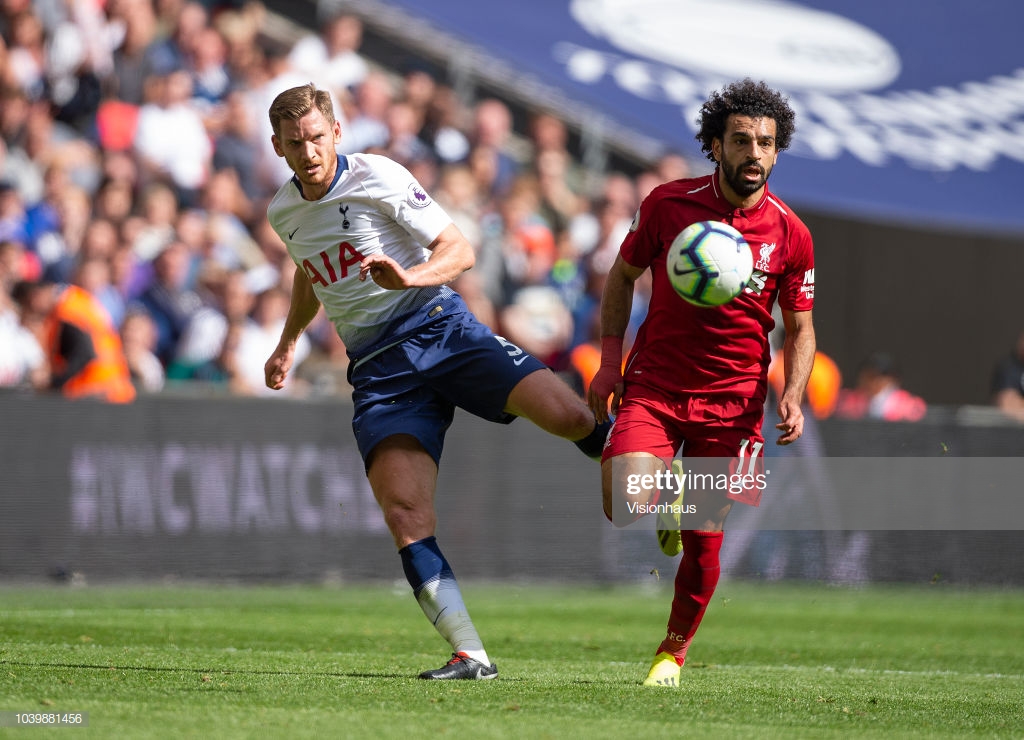 Poor old Jan has been run ragged by Salah on numerous occasions. It's almost a tradition. Even when Liverpool were collapsing at Wembley in 2017 thanks to Dejan Lovren and Simon Mignolet, the Egyptian King still found time to turn the Belgian defender inside out and slot home.
He managed to out do that later on in the season in the 2-2 draw, turning him and two other defenders for one of his best goals for Liverpool. Then earlier this year he lost Vertonghen to set up the Alderweireld own goal.
Pochettino has been so concerned about Salah they've often played 5-4-1 against Liverpool. They've added Davison Sanchez to the lineup to help cope with Salah and Roberto Firmino.
It will be interesting to see if they do that again because they'll have to drop Son do that and he is arguably their best player.
I think they will go with four at the back and keep Danny Rose locked back to help Vertonghen. That could work for them but will open up a channel for Firmino in the middle to dictate play. Jurgen Klopp would be happy with that.
It will also put even more pressure on what I think is the most crucial matchup in this entire game…
5. Trent Alexander-Arnold v Son Heung-Min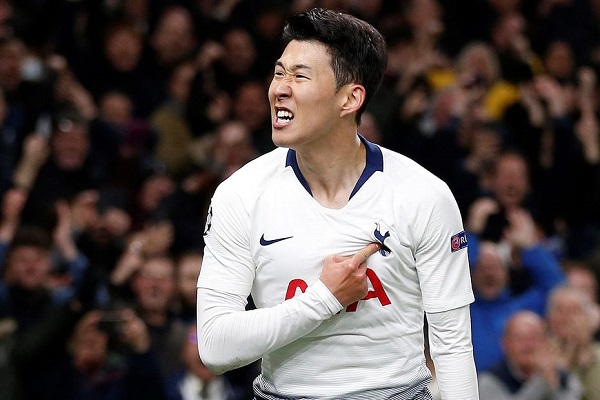 Son Heung-Min is Tottenham Hotspur's best player. At least the only one I would want at Anfield. He is smart, agile and has an elite level of technique. The one Spurs attacker that could easily transplant into the Liverpool or Man City sides.
Trent Alexander-Arnold is a phenomenon. He has 15 assists this season. Incredible for a forward. Stellar for a midfielder. An almost incomprehensible total for a defender.
So much of the Liverpool verve has come from the full back positions this season and it will be fascinating to see how Pochettino plans to deal with it.
He has tried leaving Son out the last two times the sides have faced one another. They played a midfield diamond at Wembley back in September that was easily subdued by the Reds.
At Anfield they played a back five to more success defensively but they created very few chances. I don't think they can risk that on Saturday.
My bet is they start aggressively and play Son against Trent with the hope that the Korean's threat will pin the England player back in his own half.
This could be a huge test for Trent's discipline and defensive awareness. He has become a very good defender to match his attacking talent but that will all be put to the test by Son in Madrid. Whoever gets the upper hand could well decide the match for their side.
READ ALSO: