A British businessman see having dinner with two women who later went to his bedroom in an African capital city was found stripped naked and stabbed to death in the bathroom.
Belfast-born farming expert Adrian Buchanan-Browne's legs were tied together and he was lying in a pool of blood when a cleaner found him in his apartment at the Paloma Hotel in Accra, the capital of Ghana.
An agricultural consultant, father-of-two Mr Buchanan-Browne, 59, of Wye, near Canterbury, Kent, was in Africa on business for the Market Development Programme.
Now Kent coroner Patricia Harding has decided that he was unlawfully killed after hearing that the results of a post mortem by Dr David Rouse after the body was flown back to the UK.
The pathologist said Mr Buchanan-Browne died from multiple stab wounds to his head and neck from a small-bladed weapon, such as a penknife.
His ankle was also broken and may have been stamped on.
There were reports at the time that his laptop was open and his briefcase had been damaged.
He had booked into the hotel on September 27, 2014, and was seen having dinner with two women.
CCTV later showed the women approaching his hotel bedroom on September 28, just minutes before he also went to his room.
The women emerged about 40 minutes later and left the hotel by a rear entrance.
A medical card was found in the room belonging to Diana Manu-Kesia, a woman believed to be Mr Buchanan-Browne's girlfriend, he knew from an earlier visit to Sierra Leone and whom he had contacted to say he would be visiting Ghana.
The Ghanaian police were confident she was one of the women who entered his apartment, but she has since returned to Sierra Leone.
The Head of the Homicide Unit of the Criminal Investigations Department (CID) in Ghana, Deputy Superintendant of Police Mr William Sedoame, told the Daily Graphic that investigations had revealed that the two women were the last to visit Mr Browne on the day of the incident.
He said in October 2014, a postmortem examination was conducted on the body of the deceased at the 37 Military Hospital and the cause of death pointed to haemorrhagic shock and multiple knife wounds.
Interpol has issued an international warrant for her arrest in relation to the death.
The other woman has not been identified.
The coroner heard evidence from Detective Chief Inspector Nick Gossett of Kent Police, who relayed the findings of the Ghanaian police.
Mr Buchanan-Brown's wife Binta Ishaku and daughter Amanda attended the inquest in Maidstone, but refused to comment.
His Linked In account said he had worked in Africa for 34 years and had 'substantial experience in temperate/tropical agriculture and rural development'.
A student at the former Wye Agricltural College, he was a senior partner with organic fair-trade co-operative Africulture:Transfarming Africa.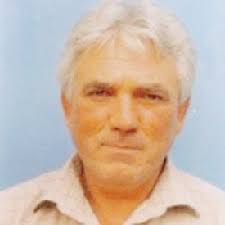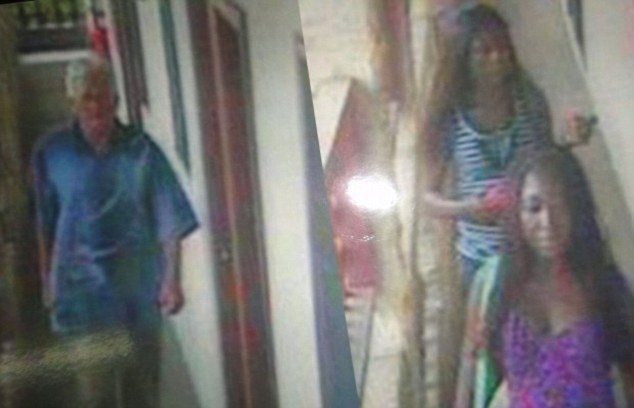 dailymail.co.uk