South Africa's government will overhaul its visa rules by the end of next month to promote tourism and make it easier to do business, part of a package of measures aimed at reviving an economy that's mired in recession.
Minors who are foreign nationals will no longer require a copy of their birth certificate and consent from both parents to enter the country, Home Affairs Minister Malusi Gigaba told reporters in Pretoria on Tuesday.
Visitors from India and China will also not have to apply for visas in person at a South African embassy, while business travelers from those nations will be issued with 10-year multiple-entry visas within five days of application, he said.

More than 10 million people visit South Africa each year, a number President Cyril Ramaphosa's administration wants to increase exponentially as it seeks to create jobs for the 27 percent of the workforce that's unemployed.
The tourism industry has complained that stringent new visa laws introduced in 2015 -- which the government said were necessary to combat child trafficking and terrorism -- had prompted many travelers to consider alternate destinations.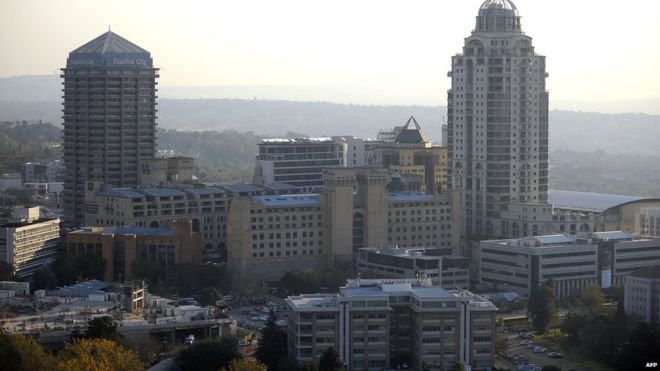 Other concessions include allowing frequent visitors to South Africa to apply for three-year multiple entry visas, and business people and academics from Africa to seek 10-year multiple-entry visas.
Read also:Isaac Dogboe receives new Mercedes Benz
South African minors will still require the consent of both parents to leave the country and must be in possession of their birth certificate, Gigaba said. The latter requirement will be dropped when the government implements plans to issue minors with passports.

The government plans to smooth the clearance of travelers through the busiest border posts, by installing a biometric movement-control system. The new system is nearing completion, with several pilot sites already up and running.

Source: Bloomberg