In a move to back the recent plastic bag ban, Tanzanian President John Magufuli made a surprise visit to a fish market in the commercial capital, Dar es Salaam, brandishing a reed basket.
He said that he wanted to prove that the fishmongers and buyers no longer need to use plastic bags.
A local journalist has shared pictures on Twitter saying that the president was choosing which fish to buy:
In Tanzania, it is unusual for a man to carry a basket to the fish market, especially someone of the president's status.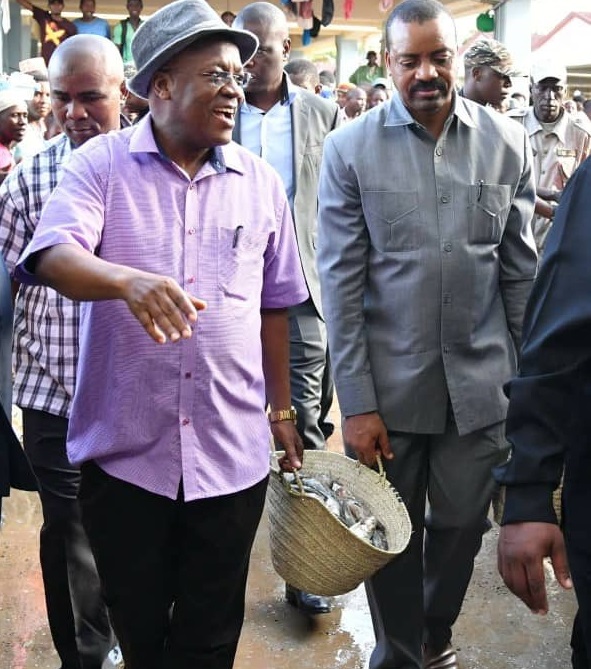 According to a video of the visit, Mr Magufuli congratulated Tanzanians for accepting the government's call for a ban on plastic bags.
A plastic bag ban came into force in Tanzania on Saturday, with the country joining more than 30 other African states to have banned the bags. The measure is aimed at ending the environmental damage that they cause.
"If you can remember that you want to buy fish then why don't you remember to carry your bag from home," President Magufuli told Tanzanians.
He said fishmongers should not be forced by customers to hand over plastic bags.
Source: BBC