Gospel musician Joyce Blessing has reacted to her viral video on social media.
Management of Joyce Blessing is asking the general public to disregard the spin being placed on the video, according to them, the spin on the video seeks to put her in a bad light.
They explained that the video was an old video of a loving wife expressing private feelings to her husband and the contents were not meant to be circulated publicly.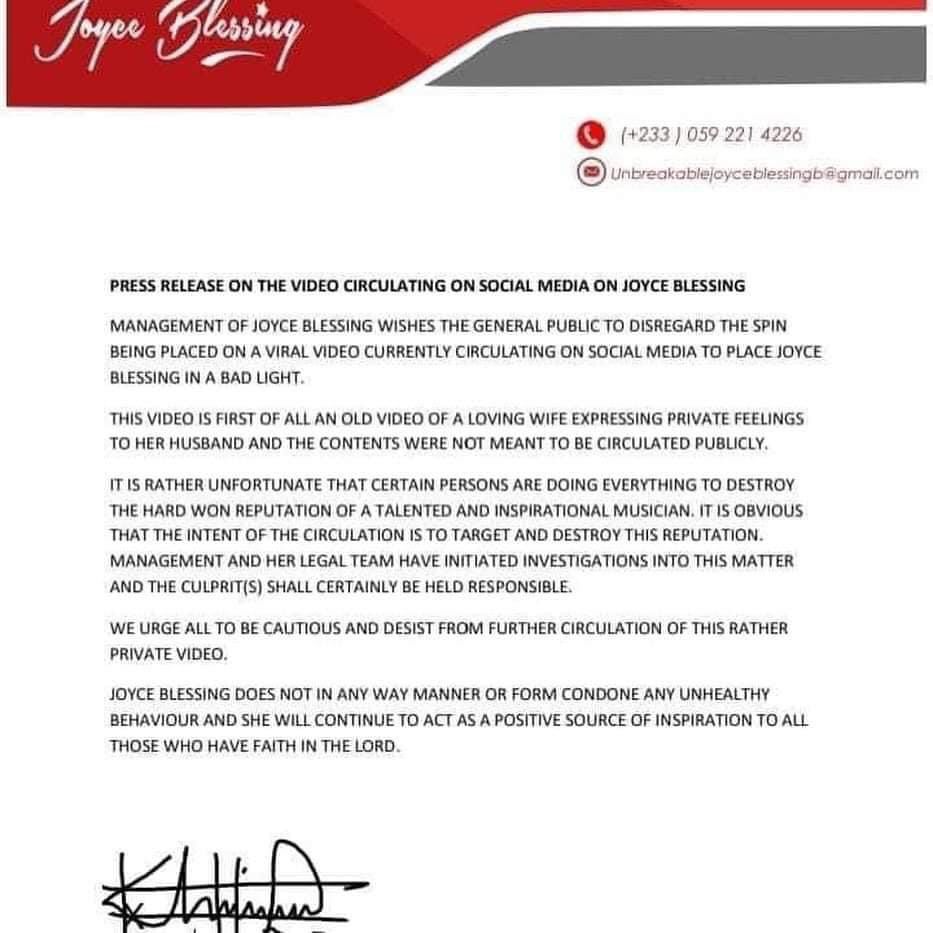 Background
A disturbing video of gospel musician Joyce Blessing has found its way onto the internet. She appeared drunk in the video, professing love to a mysterious somebody.
As ministers of the gospel, one is expected to act in a pious manner. Thus a drunk Joyce Blessing drinking herself into a stupor straight from a bottle of wine was greeted with mixed feelings.
In the video, Joyce Blessing was heard saying, "See this red wine… red wine. You make me drunk. I love you. I really love you. I'm not a drunk okay. I've never drunk in my life. But you make me… I can never forget you. I can't babes I love you. Why can't you see it? This love makes me do crazy things sometimes."
A lot of reactions to the video are sympathizing with Joyce Blessing. Hoping it's just a phase and she finds healing.