Sensational gospel musician Obaapa Christy has apologised to veteran Gospel musician, Stella Aba Seal after she was accused of not seeking permission before including the veteran in her 20th-anniversary celebration.
This comes on the back of an interview Stella Aba Seal granted expressing her dismay at actions taken by her colleague Obaapa.
Addressing the issue, Obaapa explained that she did not have any bad intentions and wanted to honour some veteran Ghanaian Gospel musicians in the country.
"First of all, Stella is a veteran, I am her daughter and I apologize for my mistake. If you explain things too much you might end up making too many mistakes. I had good intentions for what happened but it turned out bad. I appreciate and respect Stella so much," the 'Wagye Me' hitmaker said.
She further encouraged her followers to stand steadfast and prepared as the program is coming on regardless.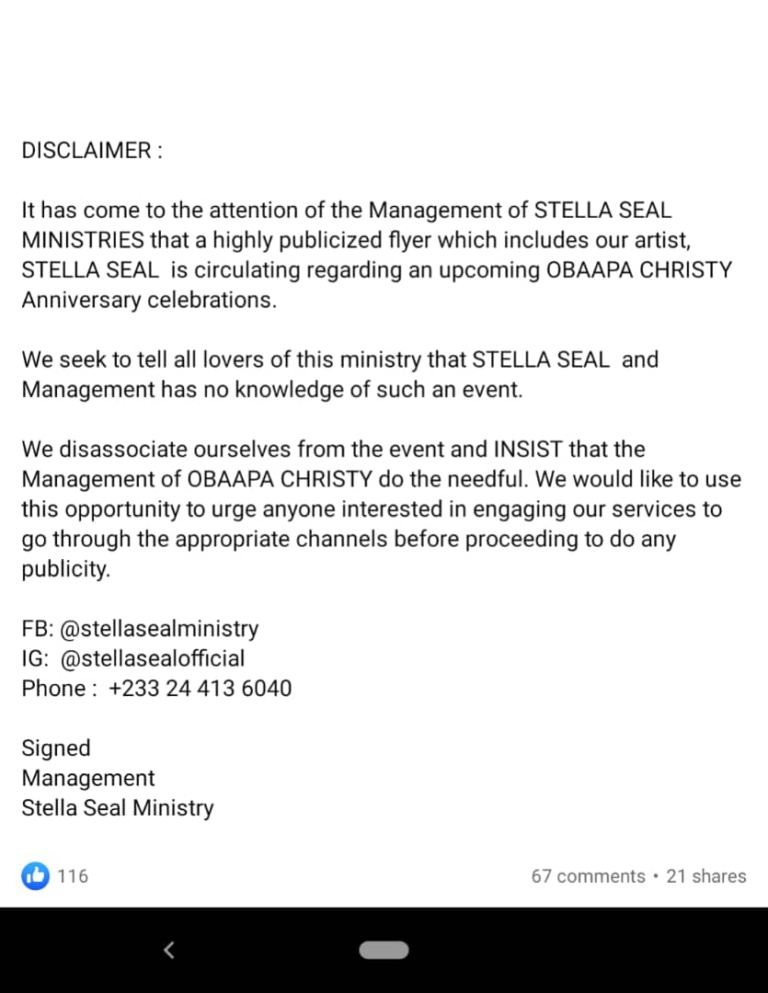 Obaapa Christy came into the Ghana music industry in 2002 with her maiden album "Me Te Ase". Seventeen years down the lane, she has released eleven back-to-back inspirational albums with Wagye me as the latest.
The multiple award winner has won so many laurels both locally and internationally.
She has received awards such as Gospel Song of The Year, Gospel Artiste of The Year, Gospel Album of The Year and so on, at the Ghana Music awards. In the maiden National Gospel awards in 2017, she won the Gospel Song, Album and the Ultimate Gospel Artiste of The Year.