Nigerian Afrobeats star Rema is conquering the world. His latest milestone came this week when he wowed football legends at the Ballon D'Or awards just days after making history with Calm Down, the longest-charting and most successful African song of all time on the Billboard Hot 100 in the US.
The 23-year-old appears to be riding the crest of an unstoppable wave of success. His is the latest in a string of African achievements including:
Burna Boy's 2021 Grammy award win
Ckay's Love Nwantiti becoming the most Shazamed song in the world in 2021
Jerusalema by Master KG and Nomcebo Zikode inspiring millions of people around the world to post videos of themselves dancing during the Covid pandemic.
Rema, unlike some of his fellow Afrobeats artists, is always mindful of his place in the journey of African music, and his debt to those who have laid the groundwork and made it possible for this young man to have reached global stardom so fast.
For example, he is due to play London's O2 Arena on 14 November - a venue with a 20,000 capacity - just four years into his career. It took the likes of his compatriots Wizkid and Burna Boy a decade to achieve this.
At MTV's Video Music Awards ceremony in September, at which he took the Best Afrobeats prize, ahead of the likes of Ayra Starr, Asake and Libianca, Rema was gracious in his acceptance speech. After thanking his fans, his Calm Down co-star Selena Gomez and his team, he listed some Nigerian greats:
"This means so much seeing Afrobeats grow this big and being here on this stage representing Afrobeats tonight, I am so happy.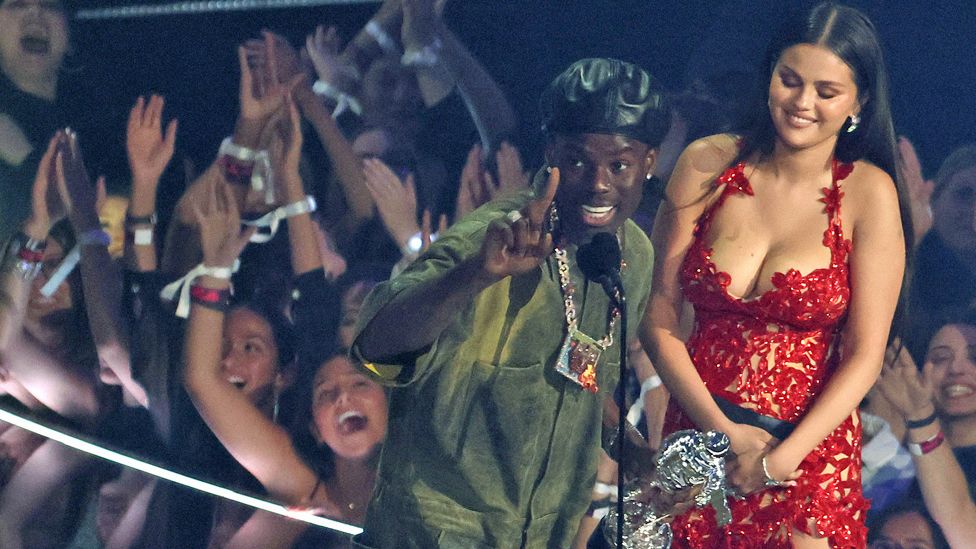 "But one thing I would not forget to do tonight is to shout out to the people who opened the doors for me. Big shout-out to Fela who started Afrobeats in the first place.
"2Baba, Don Jazzy, D'Banj, D'Prince, Runtown, Timaya, 2Face, Wizkid, Burna Boy, Davido. And I want to give a huge shout-out to the new generation of Afrobeats. We are here to take it to the rest of the world."
Rema, born Divine Ikubor, now seems so self-assured, an old head on young shoulders, but what must this be like for him? There's a viral video of Rema watching an audience of fans in Melbourne, Australia singing Calm Down back to him word-perfect, and the expression on his face is one of wonderment and, as he breaks into a smile, pure pleasure.
I first met Rema back in 2019 when he was just 19 years old. He had come to the UK to promote his debut EP. Not surprisingly, he seemed to be still making the adjustment from being the boy from a good Christian family in Benin City to this new identity as an artist with an international career ahead of him.
But there were personal qualities I picked up on - an attentiveness to everything going on around him, a focus and apparent willingness to learn, and an evident hunger that appears to have stood him in excellent stead.
'A hustler'
Rema's character, the meticulousness with which he seems to plan his moves, and the maturity and awareness of the bigger picture I have described above, may have something to do with a tough start in life.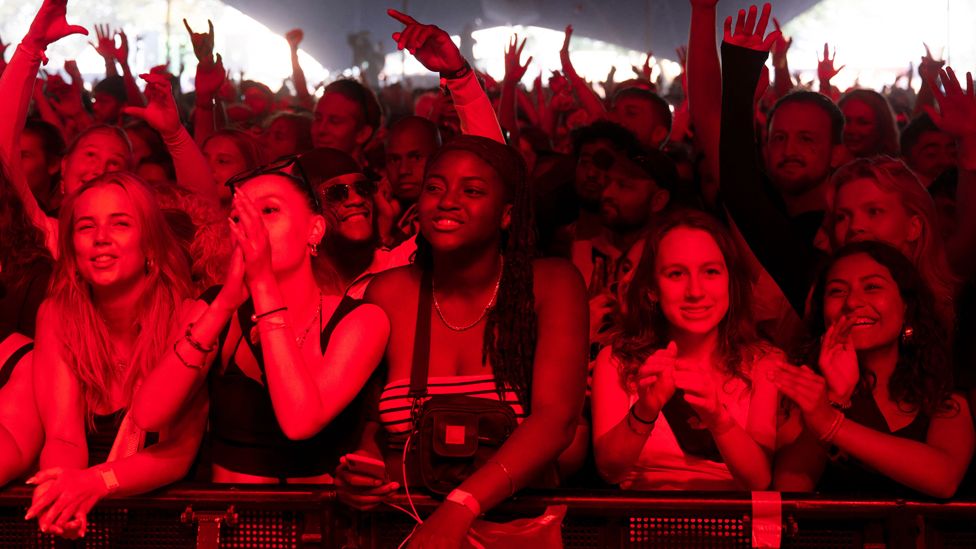 As has been well documented, he lost both his father and brother at a young age and had to take responsibility for his family.
"Me, I know how to hustle, to hustle and work alongside my team," he said in a 2020 interview with UK's Capital Xtra after revealing that he managed to buy a car for his mother when he was only 17.
He has also had the advantage of being schooled and supported by the best in the business, producer Don Jazzy and his Mavin Records camp. Here, Rema had a piece of luck.
His talent was spotted by D'Prince, an artist in his own right, and younger brother of Don Jazzy, who brought him to Lagos and invested in him.
It was D'Prince, says Rema, who advised him to release his first hit Dumebi, just as it was - with raw, unfinished, vibey lyrics, rather than working on it further as he had originally intended.
'Afrorave'
Even three years ago, Rema was ambitious for global impact. He was keen for the Dumebi remix with Becky G from Mexico because he felt his song wasn't reaching "the Latin zone".
He's had a successful three-city tour of India - and, grasping an opportunity, turned "negative" comments about him sounding Indian on their head.
Rema is conscious about aiming for a sound which crosses over. He has said that others go into the studio focusing on "their street", and that's fine for them, but he aims to create vibes that are going to make the whole world dance.
In the context of recent debates about the usefulness of the term Afrobeats, which some artists feel is limiting and doesn't describe their sound, Rema has coined his own name for his music - "Afrorave".
Another ingredient to his success is his quirky style, his own unique take on Afrobeats swag, and the way he expresses himself artistically through his album covers - using artwork rather than posed photos.
Despite his huge achievements so far, with youth, talent, focus and flare on his side, as well as the backing of an increasingly impressive industry, it looks like Rema's journey of world domination has only just got started. Watch this space.
BBC