Acting Country Director of Aurum Insitute Ghana, a pan African healthcare nongovernmental organisation contributing towards research and policy, Jabina Anaman has given the strongest indication Aurum will continue to provide the needed assistance to ensure Ghana's healthcare system is robust, and good enough to support patients who need care.
Ms. Anaman said this when Aurum as part of their fifth anniversary celebration, donated critical healthcare items to medical institutions under the Ghana Health Services, including the Greater Accra Regional Hospital.
Items such as surgical masks and gloves, disposable gloves, tissue towels, disposal gown, liquid soap, sputum containers and other covid related items, were given to the hospitals.
She recalled the work Aurum did during the covid season and reiterated their support towards ongoing efforts to contain the virus spread.
"This is part of our continued contribution to the national COVID-19 response, and to commemorate 5 years of the Aurum Institute Ghana.
Over the past 5 years we have collaborated with the Ministry of Health and the Ghana Health Services to effectively deliver appropriate healthcare services to people living with TB and HIV as well as COVID-19."
The Medical Superintendent of the hospital Dr Emmanuel Srofenyoh expressed the hospital's appreciation to Aurum and promised the items will help the medical staff in the discharge of their work.
"COVID-19 is still of concern so this is an important gesture which comes at an opportune time."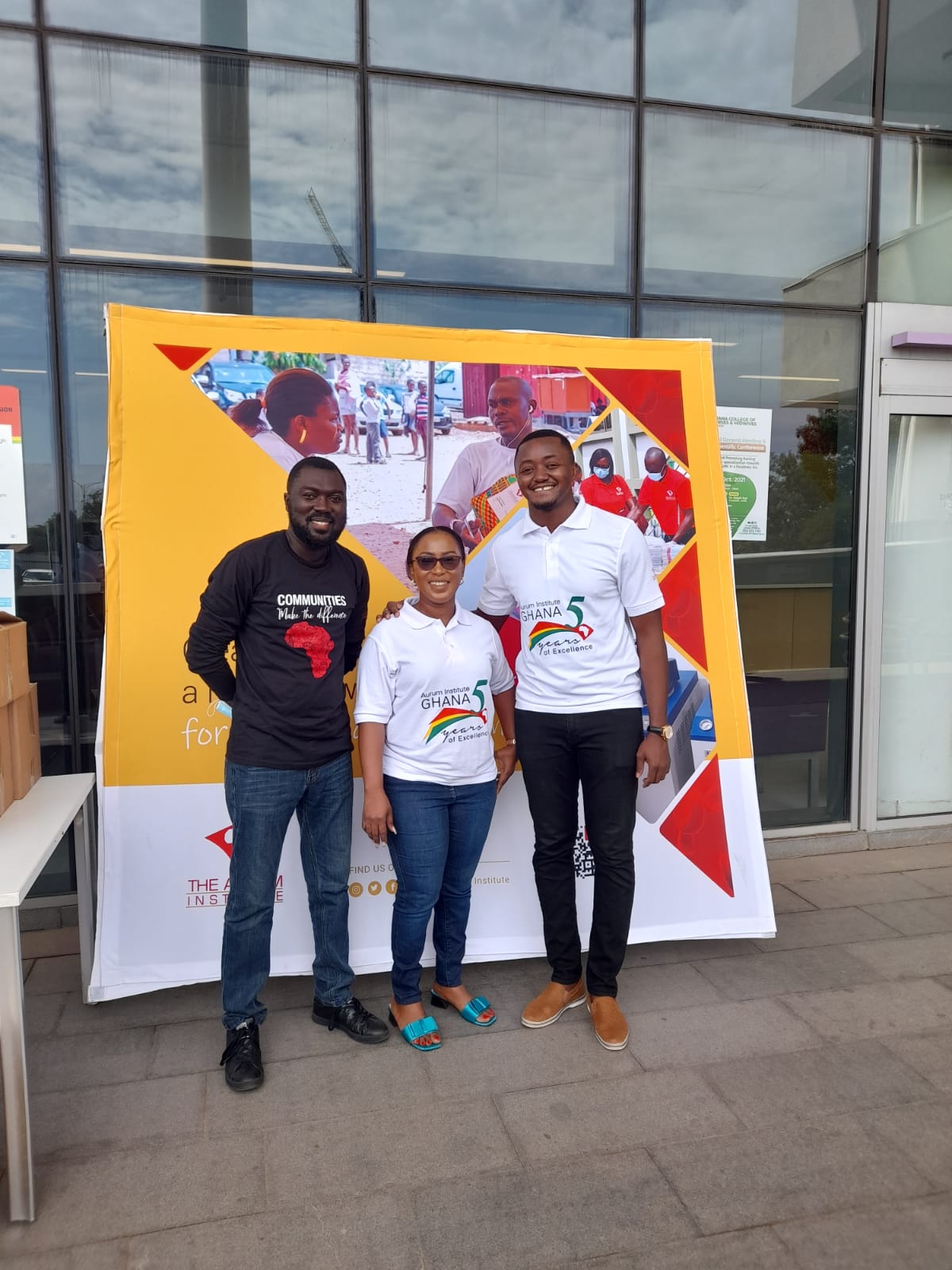 He also said the donation helps the hospital to save the little resources they may have had to spend on procuring PPEs.
Touching on the work Aurum continue to do in the area of Covid, Nana Kofi Quakyi, Programmes Manager of Aurum, said the IMPAACT4C19 project is an intervention his outfit is implementing in partnership with the Ministry to Health and Ghana Health Services to support with mainstreaming access to critical commodities for COVID-19 testing and treatment.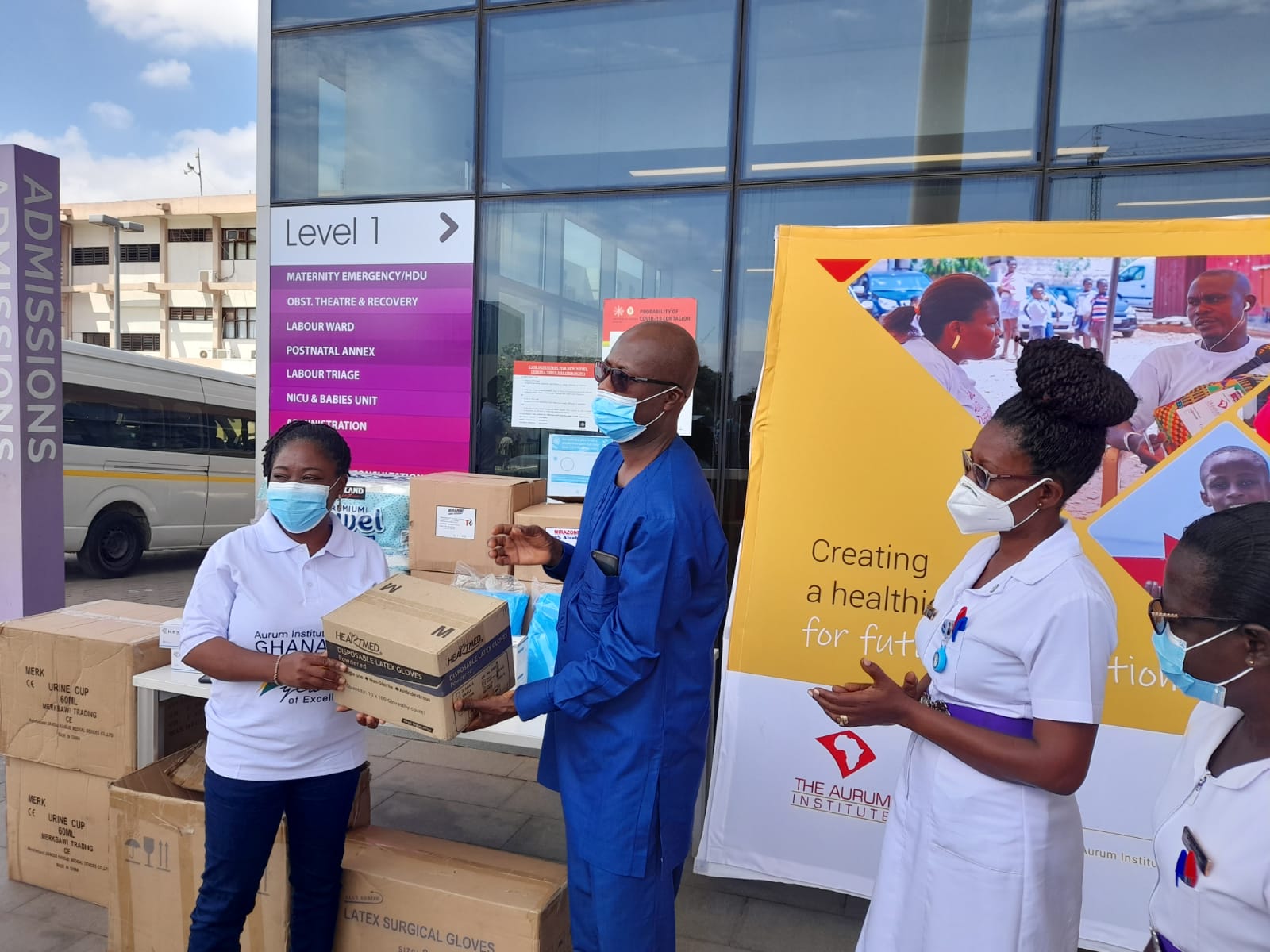 "We are supporting in the areas of scientific evidence generation, procurement and supply chain management and demand creation in the areas we work in."
He said the continues support Aurum gives is to ensure the Covid-19 spread is reduced especially when it comes to mortality and morbidity and its economic and social impact in resource-poor settings.