The one-eighth session of the 2018 National Science Math Quiz began Monday, and for the 4th contest, Aburi Girls' Senior High School emerged winners thus qualifying for the quarter final stage.
Aburi Girls' gave its competitors, Obuasi Senior High School and Abuakwa State College a tough game, as they beat them with a whopping 45 points, to progress to the next stage of the game.
Obuasi Senior High School ceded 0 points in the first round, -3 points in the second round(first to be recorded in history of NSMQ), but ended the contest with 14 points while Abuakwa State College got 12 points.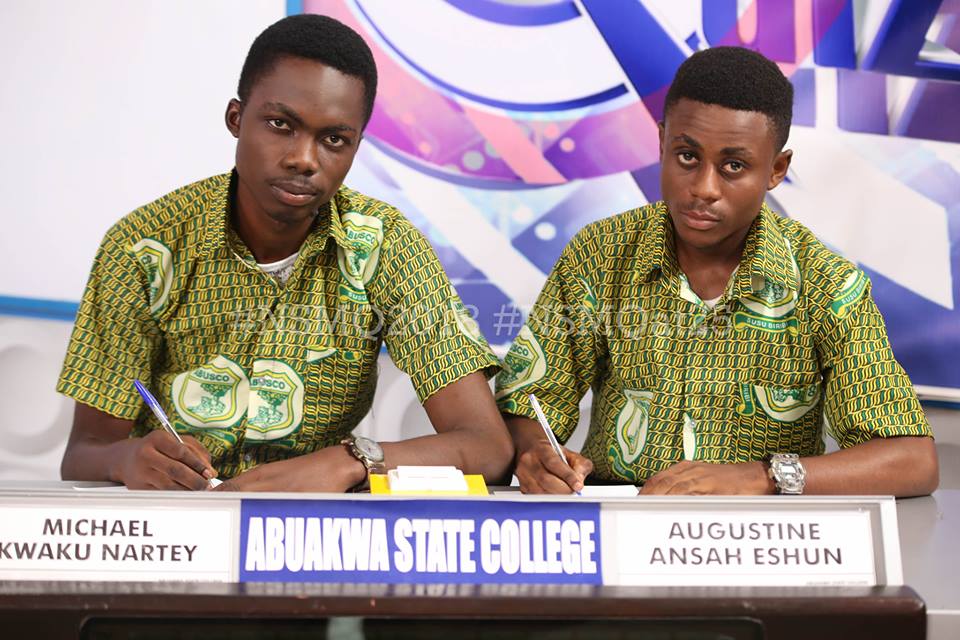 The one-eighth stage of the NSMQ 2018 spans from June 18 to June 27, 2018 with each contest having a seeded school from last year's competition against two schools from the preliminaries.
The winners of the 27 contests will then progress to the quarter-finals where they gain automatic qualification to the 2019 edition of the competition.
Ghana National College have also qualified for the quarter final stage after winning the contest on Tuesday morning with 57 points, against Swedru Senior High with 43 points and St Mary's Sem SHS with 28 points.
Aburi Girls' will therefore meet with Ghana National College and the school that wins the last contest for Tuesday, June 19, 2018 at the second quarter final contest which will take place on Friday, June 28, 2018.
The Quarter Finals stage spans from June 28th- June 30, and Semi-Finals on July 2, 2018.
The Grand Finale of the NSMQ 2018 will be held on Thursday, July 5, 2018.