One person is feared dead whiles several others have sustained injuries in an accident at New Somanya in the Eastern Region.
The victims, mostly sympathizers of the NDC were said to be travelling from Koforidua to Apeguso in the Asuogyaman district for the party's ongoing regional executives' election.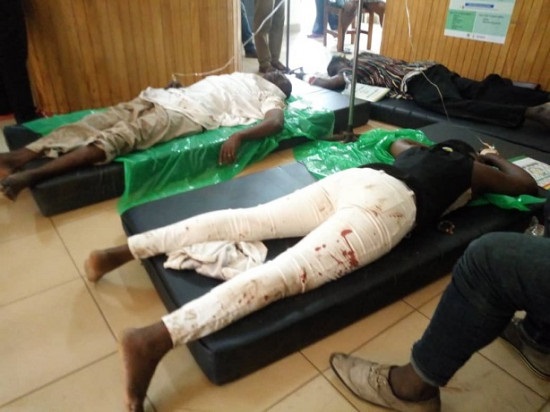 An eyewitness, Okatakyie Frimpong Manso explained that the Toyota Hiace bus they were travelling on burst one of its tyres resulting in the vehicle somersaulting several times.
"What happened was that the vehicle lost control on the road because one of front tire burst. Currently, one person is dead, with others severely injured. The accident happened at New Somanya. It is a place where people do not live there, it is in the middle of the road, making it difficult to get assistance. The ambulance service and the police service are not in, the people around to help cannot do much," he said
The eyewitness stated that the only option available is waiting on vehicles commuting to Koforidua to carry injured victims to a medical centre in Koforidua.
"Currently, the little help we are getting over here is that vehicles passing to Koforidua, we keep stopping the ones with space in them to take some of the injured back to Koforidua for treatment," he said.