President Akufo-Addo has been invited by FIFA President Gianni Infantino to travel to Russia and watch the World Cup final on Sunday, July 15, 2018.
Reports indicate that this meeting will be an opportunity for the FIFA boss, Gianni Infantino, to meet President Akufo-Addo and discuss measures to restructure Ghana football following the Anas expose'
Football activities are currently on a halt as the government takes steps to reform our game.
The Ghana Football Association are currently inactive as a ban has been placed on them by the government.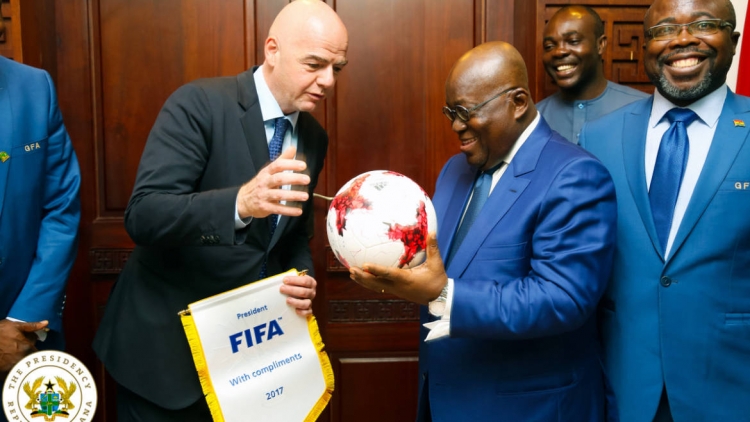 FIFA President Gianni Infantino, who hasn't met the President of the Republic of Ghana because of the former's tight schedule at the 2018 Mundial, will take advantage of the final between France and Croatia to meet the latter's and talk about the crisis that has hit Ghana football.
There is currently no clue as to when football activities will resume in the country but FIFA have appointed Dr Kofi Amoah and Oti-Akenteng to preside over football activities.
Read also:Russia 2018: Croatia qualify for their first final with win over England
The government is also taking keen steps to dissolve the Ghana Football Association.