The much talked about medical drone agreement has finally been approved by a majority decision in Parliament.
The decision which was approved today December 11, 2018, will see drones used to distribute essential drugs and blood to health facilities across the country.
In a count today in parliament, 102 legislators voted for the controversial policy, with 58 dissenting.
The dissenting obviously came from the Minority National Democratic Congress (NDC) who have voiced their displeasure for the deal.
The parliamentary approval means USA-based Zipline International Inc, in partnership with the Ghana Health Service, will next year begin to use the unmanned aircraft systems to deliver essential health care products to hospitals and other health facilities in the country.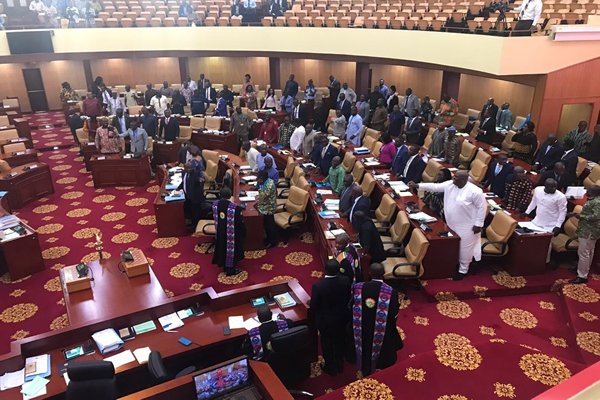 The system will also be employed to deliver other items such as urgent letters, examination papers and election materials such as ballot papers, according to government communication on the deal.
This makes Ghana the only country in the West African sub-region currently using the technology to improve health service delivery.
Read also:
Medical drones: Govt claims it will not bear financial costs, Minority opposes
Ghana News: Latest news in Ghana