Three men believed to be members of the Homeland Study Foundation in the Volta Region who are agitating for the declaration of the Western Togoland as a sovereign state has been arrested and charged with treason with the possibility of facing death penalty if convicted.
Mr  Kormi Kudzordzi, 90, popularly known as Papa Hogbedetor, Chairman of the Group, Divine Odonkor, 65, member and Martin Asiana Agbenu, 57, member, were all picked Tuesday afternoon.
The Homeland Study Group Foundation last year intensified agitations for the declaration of Western Togoland as a sovereign state, which they claimed stretches from Kulungugu in the Upper East Region to Keta in the Southern coast.
They stated that the Gold Coast voted to be a unitary state on July 12, 1956 while the Western Togoland voted to be in union with Ghana on July 9, 1956 and that the union had not been established till now.
The group said the size of Eastern Togoland was 22,000 square miles and the Western Togoland as 12,600 square miles.
Confirming the arrest to Ghana News Agency, Assistant Commissioner of Police in charge of the Volta Region Nana Asomah Hinneh,  said the three persons were arrested "for actualizing their plans of declaring independence of the Volta Region as Western Togoland."
He said Agbenu was picked on Ghana's Independence Day at Tokokoe, near Ho, selling "T" shirts with the inscription, " 9th May 2017 is our day-Western Togoland."
The "T" shirt has a map of Ghana with a portion named "State of Western Togoland" with what appears to be a flag with colours of green, red, yellow and blue.
The flag has a symbol of a handshake.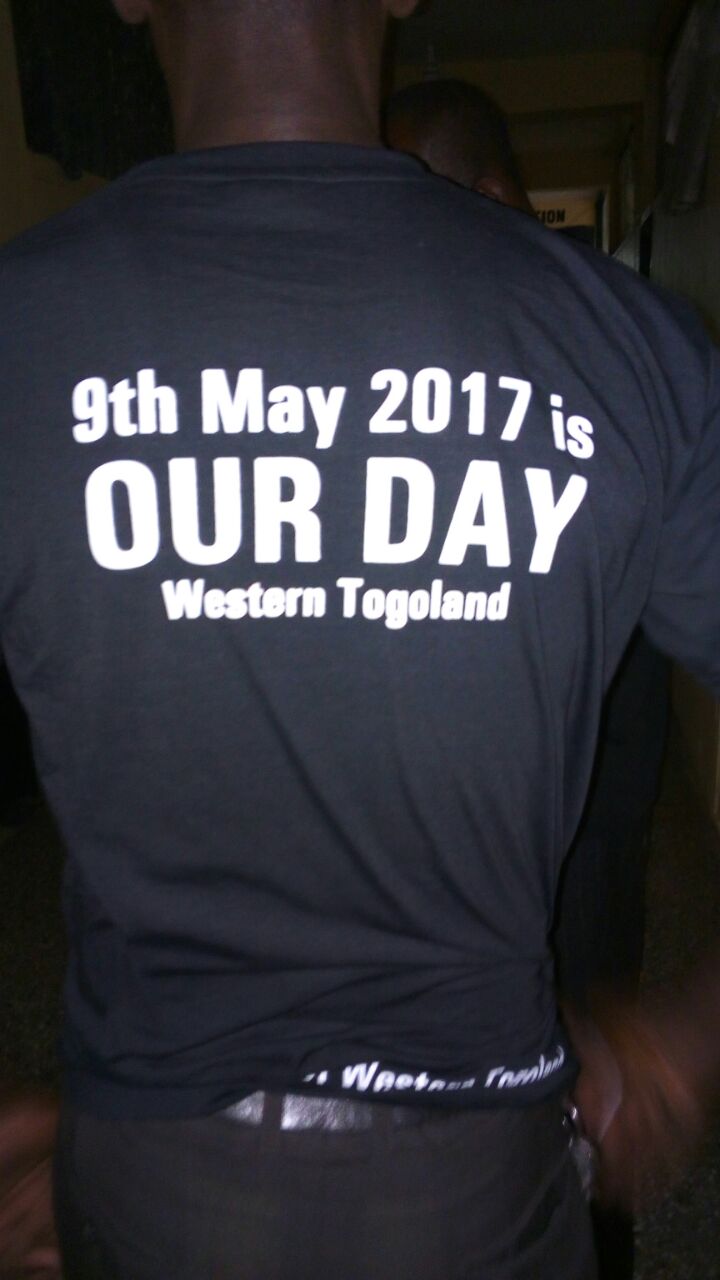 The Volta Regional police command would arraign before court members of the Homeland Study Group Foundation who are demanding self-determination for some decades now.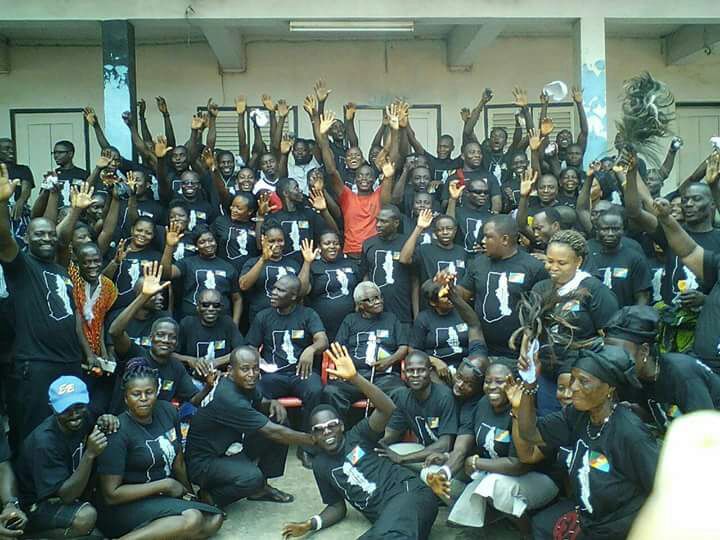 According to the ACP Agbenu and Odonkor are in police custody but Kudzordzi was released on bail in view of his old age.
In addition, the commander has revealed that there are some political activists who attend these meetings but he would not name them as police investigations are ongoing.
And in reaction to the arrest on JoyNews the Volta Region Minister, Archibald Letsa, who also chairs the Regional Security Council, also confirmed that its evidence that the group is being backed by some political element.

"There are some political elements who attend their meetings and I wouldn't want to disclose their identity now, but it is known to the security agencies. We are worried about that. It is not something we are happy about at all," he said.
However, the son of the founder of the group Wise Kudzordzi insists that his father did no wrong by insisting on what he believes is their right to self-determination.

"It is a study group and not a political party...and after studying we have realized that we are not part of Ghana and we have become Ghanaians by plebiscite and paper and ballot boxes cannot give birth to human beings so our point is that our forefathers have voted to be in union with Ghana not to be integrated into Ghana.

He said they have not sighted any document or memorandum of understanding regarding making them Ghanaian's so their own nationality must be given back to them.

After the Second World War, the political status of British Togoland changed - it became a United Nations Trust Territory, although still administered by the United Kingdom.

During the decolonisation of Africa, a plebiscite was organised in British Togoland in May 1956 to decide the future of the territory. A majority of voters taking part voted to merge the territory with the neighbouring Gold Coast, a British Crown colony.

On 13 December 1956, the United Nations General Assembly passed General Assembly resolution 1044 on "The future of Togoland under British administration".
By that resolution, the UN acknowledged the outcome of the plebiscite held in the Territory which was a majority in favour of unity with Gold Coast.