Lawyer Moses Foh Amoaning has asked the Federation of International Football Association (
FIFA

) to sanction Takyi Arhin for his 'sexist comments' on two Normalisation Committee members.
Takyi Arhin, who is the CEO of Eleven Wonders has heavily criticized both Ms. Lucy Quist and Naa Odoforley Nortey, which did not go down well with Moses Foh Amoaning.
Speaking on Happy, the lawyer called on FIFA to punish Takyi Arhin after his 'sexist comments'.
"FIFA must punish Takyi Arhin for his sexist comments against Lucy Quist and Naa Odofoley Nortey to serve as a deterrent to others,"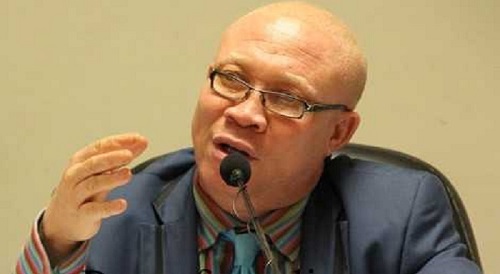 "He should be ashamed of himself for saying such things. His comments are inappropriate."
"I don't think Takyi Arhin will say such things about his mother and daughters." The former member of 2014 Brazil World Cup commission of inquiry fumed.
"I just hope FIFA won't allow such comments go unpunished. Takyi Arhin must be sanctioned" he added.
Moses Foh Amoaning also called on women activists to take action against the outspoken football administrator.
"Women activists and the ladies involved must take the necessary action against Takyi Arhin."
Takyi Arhin has apologized to Ghanaians over the sexist remark claiming it was a joke.