Barcelona forward Memphis Depay on Thursday led a delegation to meet Ghana's President Akufo-Addo at the Jubilee.
The Netherlands international presented a signed Barcelona jersey to Akufo-Addo.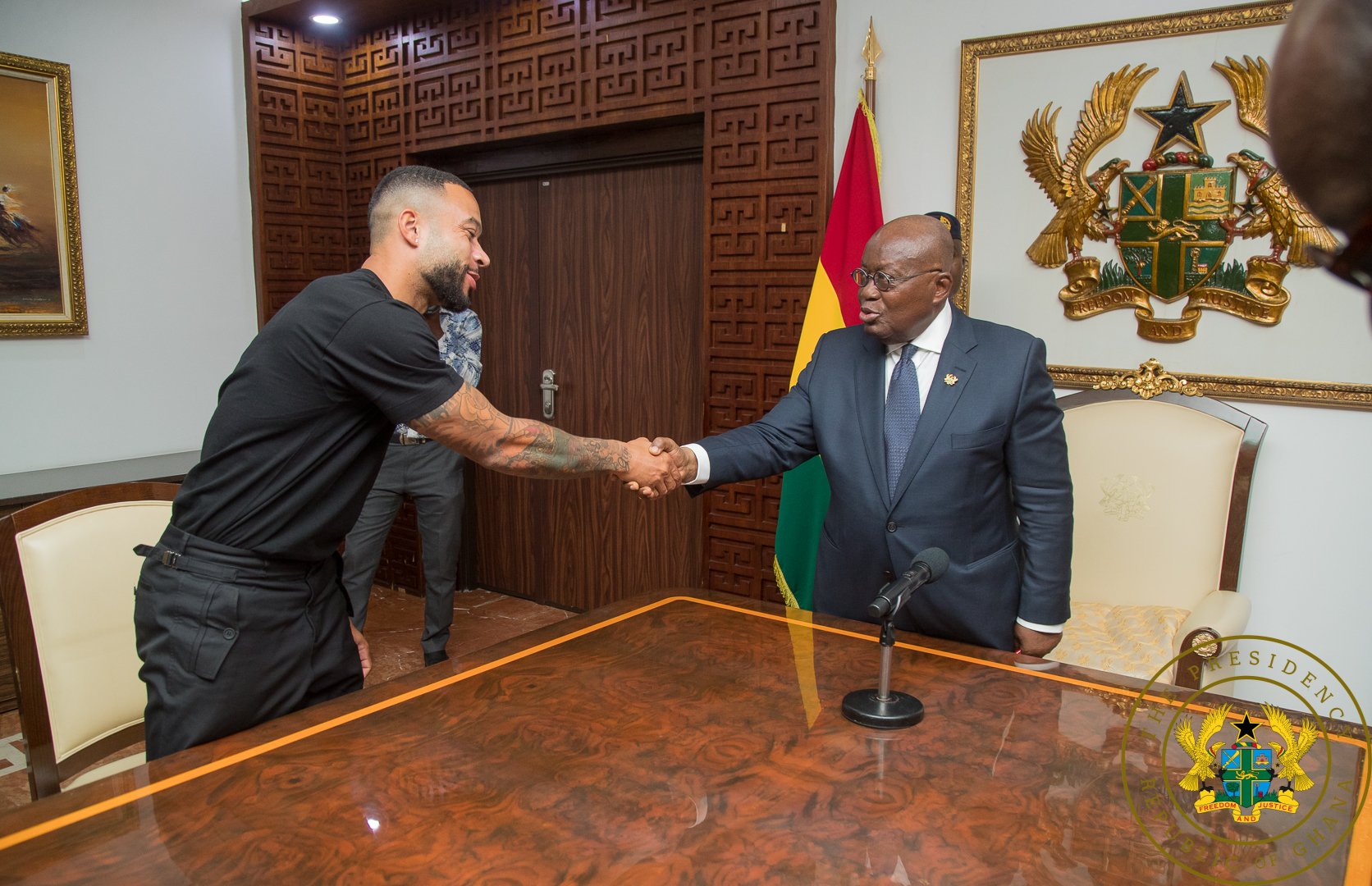 The 28-year-old arrived in the West African country on Wednesday evening, having featured for the Netherlands in the UEFA Nations League where he scored three goals in four games.
READ ALSO: Video: Memphis Depay jams to Azonto ghost at Cape Coast
He is now the second top scorer of the Dutch national team with 42 goals and is eight goals shy of Robin Van Persie's record.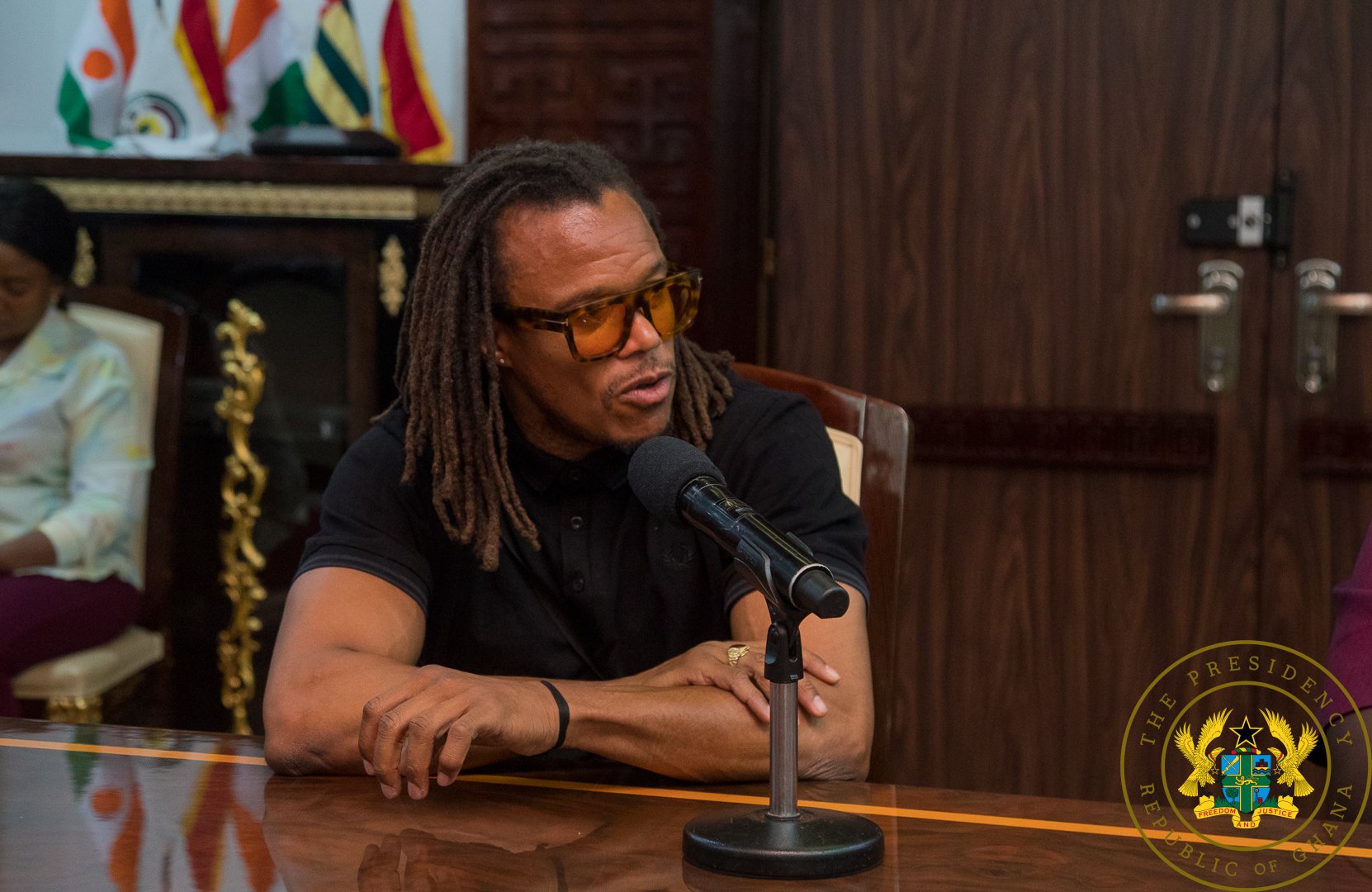 Depay regularly visits the country of his origins despite denying the chance to play for the Black Stars.
In 2019, he visited many areas of Ghana especially Cape Coast for charity actions.
"The children of Cape Deaf, in Ghana, fill me with pure happiness", he said at that time.
"Seeing the way they live with such positive energy is an inspiration and I was blessed to sit in a sign language class with them and learn new things."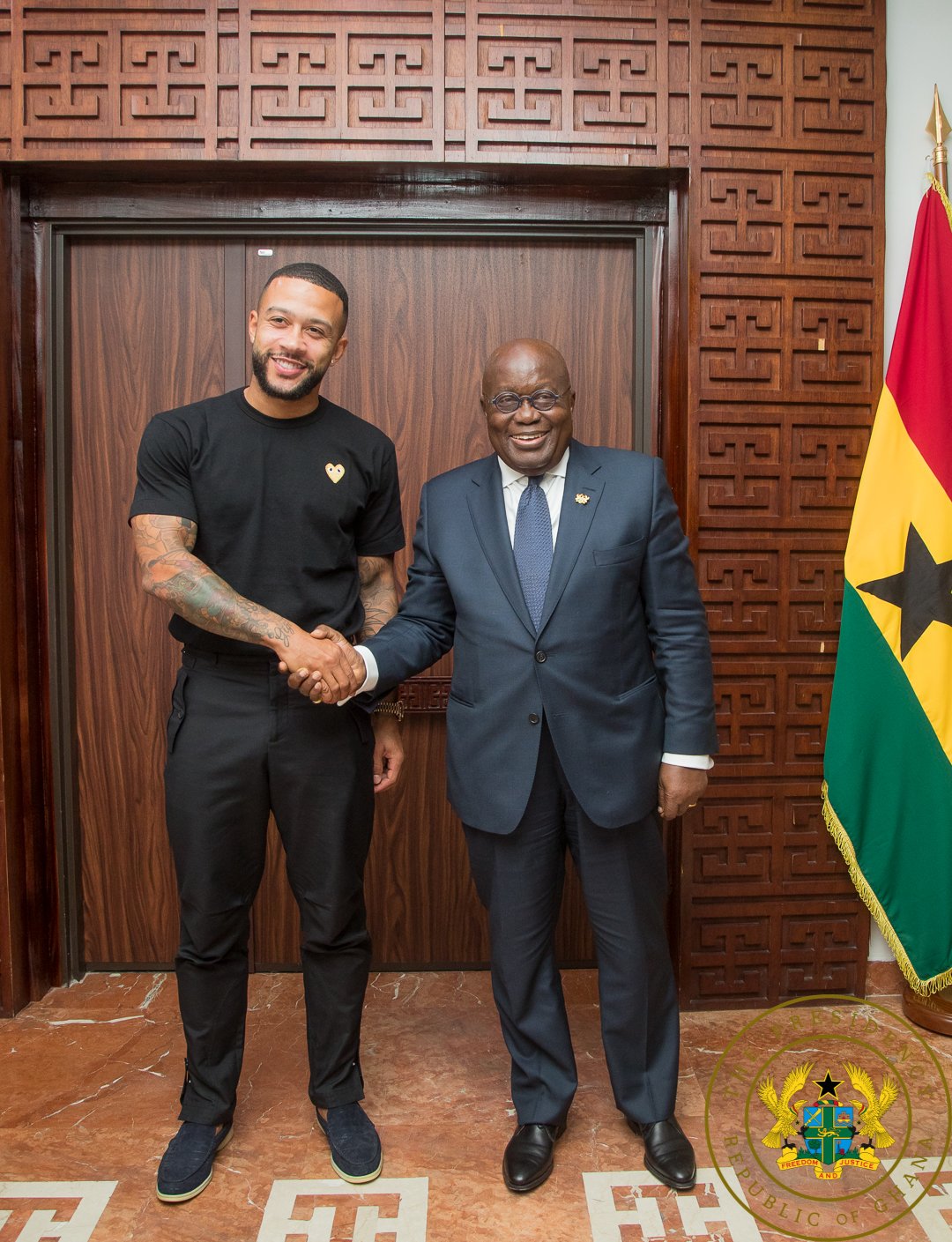 With this new arrival, there is no doubt that the former Lyon striker will undertake some actions toward needy people through the Memphis Depay Foundation he launched three years ago.