Awal Suleman, the Cape Coast stadium pitch invader has finally met his idol Thomas Partey after the latter extended an invitation to him.
The young man last week interupted the Black Stars clash with South Africa at the Cape Coast Stadium. In the 74th minute of the match, Awal outrun some security officials and made his way onto the pitch.
The 25-year-old who was in a Chelsea jersey was eventually apprehended by officials and sent to the police station at Cape Coast University.
READ ALSO: AFCON 2021 qualifiers: Pitch invader charged with unlawful entry and offensive character ...
Due to his actions, he was charged with unlawful entry and offensive character and spent 48hours in police custody before being granted bail last Saturday.
According to Awal, he only wanted to take a selfie with Atletico Madrid midfielder Thomas Partey.
"I heard they (Black Stars) will be stopping at Mankessim, but I knew the only opportunity I had to take a picture with Thomas Partey was on the field, that is why I rushed there", he said.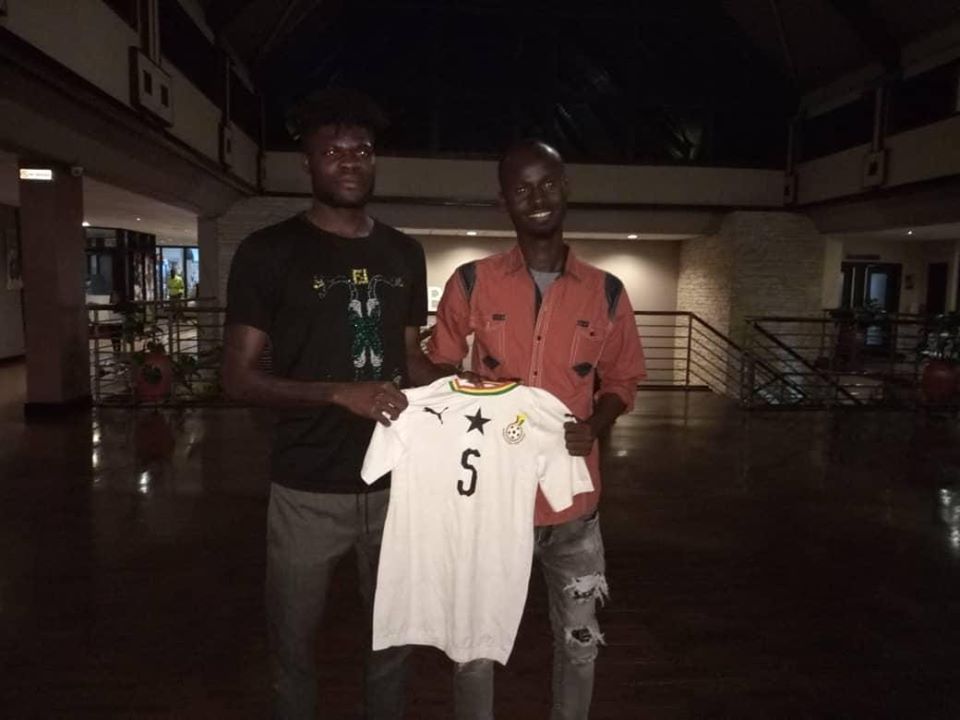 He later apologised for his actions and asked other soccer fans not to emulate his behaviour.
He has received a signed shirt from the Atletico Madrid ace Thomas Partey.