Belguim have comfortably defeated England by 2-0 to secure the third spot at the ongoing Russia 2018 World Cup.
This is the second time Belguim have defeated England with the first encounter at the group stages ended 1-0 courtesy Adnan Januzaj's curler.

It was a boring first half with Thomas Muenier's strike termed as the lively part. It took Belguim less than 5 munites to break the defence of Southgate's men.

Chadli, who was on the left side, whipped a low cross into the middle where Thomas Meunier pounced on it to give the Red Devils the lead.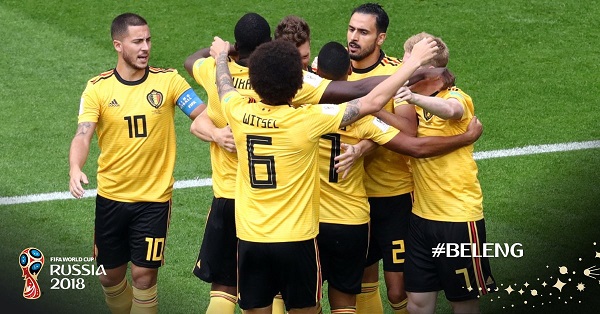 England had a chunk of possession without any clear-cut chance. The first half ended with Belguim having the advantage.

England brightest chance came in the second half where Dier with a one-two with Rashford, chipped an attempt over Courtois.
However, Alderweireld was alert to the danger as he slid the ball on the line.

Belguim a few minutes later initiated a counter-attack which nearly doubled their lead. It was Hazard who whipped a cross to Meunier who wasted no time volleying the ball but Pickford was there to make a stunning stop.
Belgium got their second goal in the 83rd minute when Eden Hazard slotted the ball past Pickford.
Read also:Hearts to play Liberty Professionals today
Belguim held onto their lead until the final whistle. The results ensured their third position, relegating England to fourth.
The first and second position will be decided tomorrow when Croatia take on France.