'Stupid', 'negligent', the 'end of an era' - the Spanish media pulled no punches in their assessment of the national team's last-16 exit against Russia.
From the sacking of coach Julen Lopetegui on the eve of the World Cup, to selection errors by interim boss Fernando Hierro and an ageing squad, the media blamed many factors.

A penalty shootout defeat left the 2010 champions stunned. Here, BBC Sport looks at some of the editorials written by a selection of Spain's biggest publications.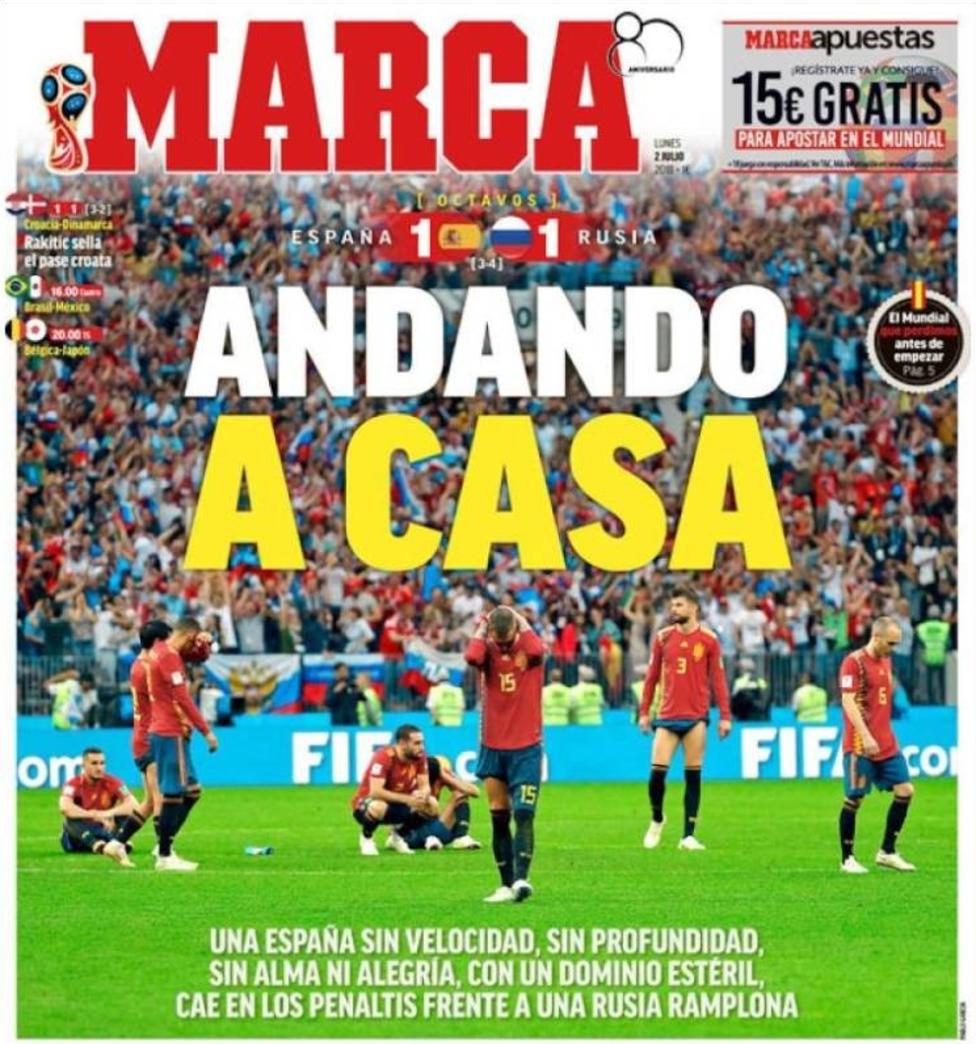 'To think that dismissing the coach wouldn't have consequences was naive' - Marca

"It began with Florentino Perez, who entered the national team dynamic as a disruptive force, Julen Lopetegui followed by being disloyal and unethical, and then it continued with Luis Rubiales and his quick trigger finger.

"The players finished it off with some negligent performances in key moments of La Roja's four matches, of which they won only one. To think the dismissal of the coach wouldn't bring negative consequences was naive.

"To reduce everything to a poorly executed penalty shootout is a simplistic and cheap summary. The same as loading everything on Fernando Hierro's door."
Read also:Russia 2018: Russia beat Spain 4-2 on penalties to make quarterfinals
'Hierro's team showed all its shortcomings' - El Mundo
Credit: BBC