A Malawian preacher based in South Africa, Prophet Shepherd Bushiri, has presented a new Maserati Levante car to his daughter, Israella Bushiri, on her fifth birthday which fell on Christmas day.
The preacher shared photos of the gift with some inspiring messages to her daughter on his official social media handles.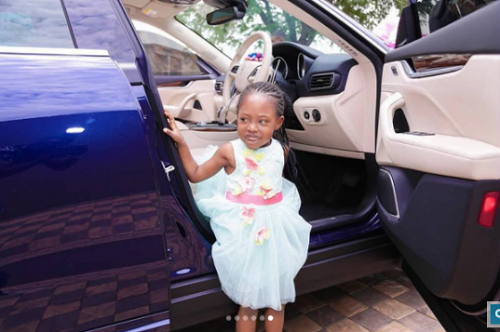 "I always count myself blessed during this time of the year because I get the honour to celebrate, not only one but two God-given gifts in my life. I celebrate the birth of my Lord and Savior Jesus Christ and also the birth of our first daughter, Israella Bushiri."
"My sweet little daughter, my pride and joy. May God's loving kindness always shine on your beautiful face. I prophesy long life! You shall be great and yours shall be a life that heaven celebrates. Happy birthday my princess!" the prophet wrote.
The news of the gift has caused mixed reactions on social media with many calling the gesture unnecessary especially with many members of his church unable to afford some basic necessities of life.
"This is a foolish waste of money that could have been used to help others as God. Too many are caught up in material things that make them look rich," A comment on his Instagram post read.