More than 21,000 people are now known to have died in Monday's earthquakes in Turkey and Syria - though the UN warns the disaster's full extent is still unclear.
Rescuers are still searching rubble for survivors, but hopes are fading more than four days since the first quake.
Tens of thousands of people have spent a freezing fourth night in makeshift shelters, after losing their homes.
Turkey's president called the quake "the disaster of the century".
READ ALSO: Death toll from Turkey-Syria earthquakes surpasses 16,000
Mr Guterres promised more help was on its way and he urged the UN Security Council to allow supplies to be delivered through more than one border crossing.
"This is the moment of unity, it's not a moment to politicise or to divide but it is obvious that we need massive support," he said.
Munira Mohammad, a mother of four who fled Aleppo in Syria after the quake, told Reuters on Thursday that her family was in desperate need of heating and more supplies, saying: "Last night we couldn't sleep because it was so cold. It is very bad."
The White Helmets rescue group said the only UN convoy that reached the region did not contain specialised equipment to free people trapped beneath the rubble.
Warnings of second disaster
Officials said on Friday that 18,342 people had died in Turkey, surpassing the more than 17,000 killed when a similar quake hit northwest Turkey in 1999.
An earlier update from Syria had put the toll there at 3,377.
The tremor ranks among the most deadly natural disasters of the century - surpassing others such as the 2011 earthquake and tsunami in Japan.
Resat Gozlu, a survivor in south-eastern Turkey who is now living on the floor of a sports complex with his family, said rescue workers did not arrive until three days after the quake.
He said many remain trapped under the rubble and others died of hypothermia.
"If this continues there could be serious health issues and illness," he told the BBC.
The World Health Organization (WHO) earlier warned a second humanitarian disaster will strike unless survivors can get access to shelter, food, water and medicine "very fast".
The WHO's Regional Director for Europe, Dr Hans Kluge, told the BBC the organisation's staff in Turkey's Gaziantep were sleeping in cars because "there's still hundreds and hundreds of aftershocks".
Dr Kluge said communities in Syria depended on water reservoirs, which were the first to fall. He said the reservoirs need to be replaced or the country faces cholera outbreaks - which he said was an issue before the earthquake.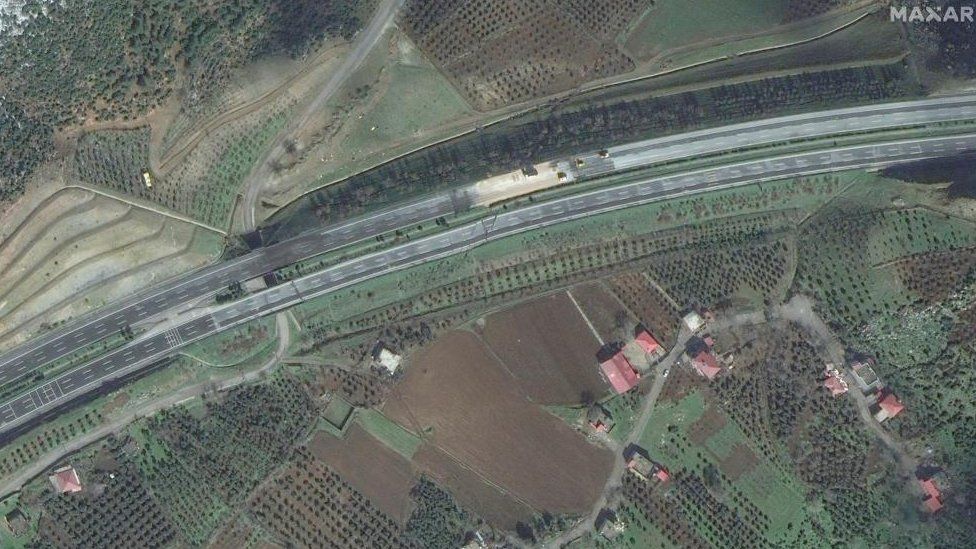 BBC